Apple HDTV Tipped To Include 3D Imaging Magic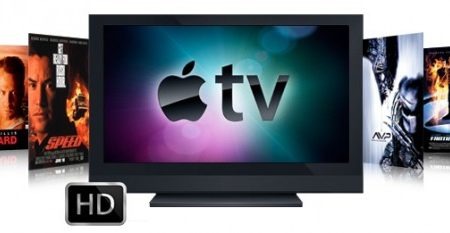 It would appear that the next-generation Apple TV set that's been rumored for many, many moons may well be coming with a bang – a 3D imaging bang that's more than twice its worth in bucks. It's being reported today by analysts at Morgan Stanley that Apple will not just be bringing a full-fledged TV set to the market very soon, but that it could very well be bringing with it a barrage of next-generation context-aware or otherwise 3D sensitive technology. This set of suggestions comes from a combination of a rather "ripe" market for an "iTV" product and the fact that Apple has filed a lovely collection of patents over the past set of years that together would create a magical device ready for hot sales and an imminent release.
The set of patents analysts Katy Huberty and Jerry Liu suggested that a $13 billion dollar market in the USA and a $39 billion dollar market abroad are two of the most important elements in Apple creating a television. Add that to the sweet basket of patents Apple has surrounding a possible TV set release and you've got a rather interesting picture.
These patents include, first of all, ownership over "enhancing media system metadata" – part of a patent from October of 2006. This patent includes a "search engine interface to search content across various libraries such as iTunes, imdb.com, amazon.com, netflix.com, and social networking sites, as well as advertising content." Next is a set of personal items network and associated methods in a patent filed in 2006 and granted in 2009, this having the ability to track and display heart rate, speed, body temperature, and more from athletes on the field that the user is watching on television – scary next-generation stuff, that is.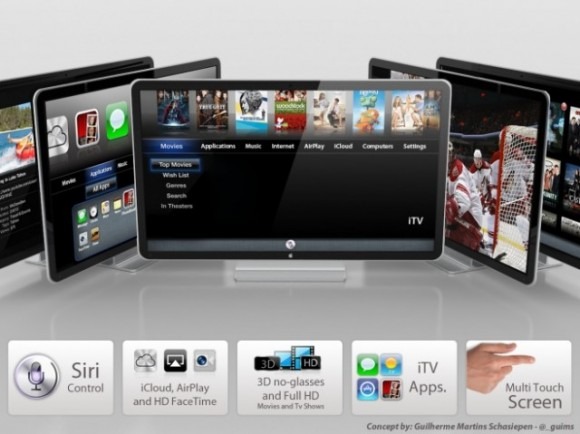 There's a patent for context-aware unit selection filed in November of 2007 for Apple, this allowing the integration of Siri across the iTV board. Next is a set of GUI applications for use with a 3D remote control, filed back in May of 2008 and made to show a cursor displayed on the screen "by the position and orientation at which it is held." There's a patent for a TFT-LCD display for Apple filed back in December of 2008 and granted in March of 2012 which has a higher refresh rate FFS TFT LCD technology made to reduce viewer fatigue and bring on a clearer picture than any solution that's come before it.
Finally there's a patent this team has found filed by Apple that allows three-dimensional imaging and display. The application for this patent was filed in 2005 and granted in September of 2011, here speaking on the following, according to Morgan Stanley: "The invention involves a groundbreaking 3D imaging and display system that optically detects human positions and motions, projects virtual objects onto a display area, and provides audio and visual feedback."
If that doesn't all paint a picture of an Apple television that's ready to take on the future, nothing does! Have a peek at the timeline below for additional insight on what Apple may (or may not) have in store for us in 2013.
[via StreetInsider]