Apple target DROID X in new antenna test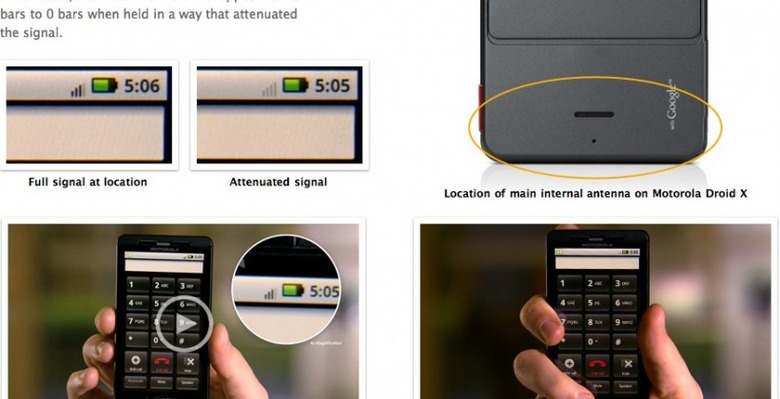 It looks like Apple intend to continue using their elaborate signal testing equipment to test more and more rival smartphones and highlight their respective antenna performance, with the latest device to be highlighted being the Motorola DROID X. According to Apple, with a strong grip around its antenna – behind the lower rear panel near the base of the handset – Verizon's new Android smartphone dropped from three bars to zero.
The test is the latest in Apple's attempts to share responsibility for smartphone wireless performance with the industry as a whole, rather than allow the iPhone 4 to shoulder the brunt of the blame. Many iPhone 4 owners have criticized the latest Apple smartphone for its tendency to drop calls when held in a certain way, bridging the external antenna with the hand; in response Apple has offered all buyers a free case.
With the DROID X so popular right now – Verizon are having trouble keeping their shelves filled – this new batch of testing is not likely to win Apple much approval from Android aficionados. We've not seen any antenna problems with our DROID X review unit, so we'd be interested to hear how owners are getting on.
[via Android Community]