Apple swoops in to grab autonomous car talent as another startup fails [Updated]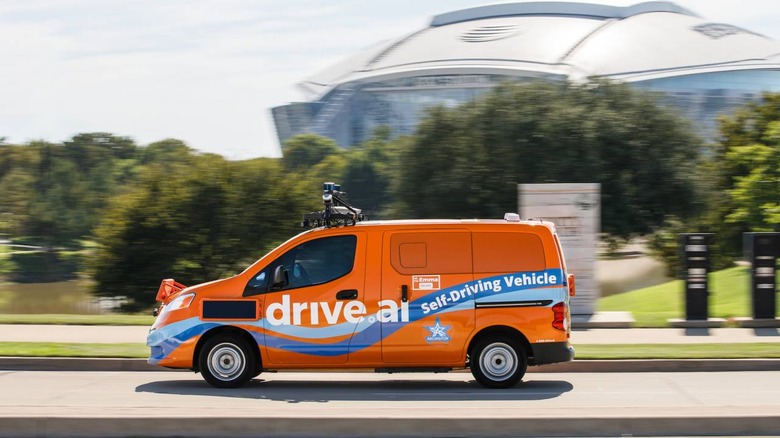 Autonomous car startup Drive.ai will permanently shut down, with Apple swooping in to grab key driverless tech engineers, it's been confirmed, as the tough challenge of removing humans from behind the steering wheel claims another victim. The company launched publicly back in mid-2016, promising its artificial intelligence and deep learning algorithms would allow its self-driving vehicles to quickly assess and learn new locations.
Come 2018, Drive.ai was ready to put that into practice. The company began an on-demand ride-hailing service in Arlington, Texas, with users in the pilot able to summon an autonomous van that would shuttle them around certain preconfigured locations.
The reality of the challenge Drive.ai had taken on, though, quickly became clear. Originally, the pilot had intended to offer flexible pick-ups and drop-offs; that was downgraded to a handful of preset stops. It's unclear how many people have used the service since its launch.
Reports earlier this month suggested Drive.ai was struggling, and on the hunt for potential suitors, with Apple named as a strong possibility. Leaks indicated talks were ongoing to bring the Drive.ai team in-house, and use its expertise to bolster Apple's Project Titan, the project working on autonomous car technologies and other automotive work.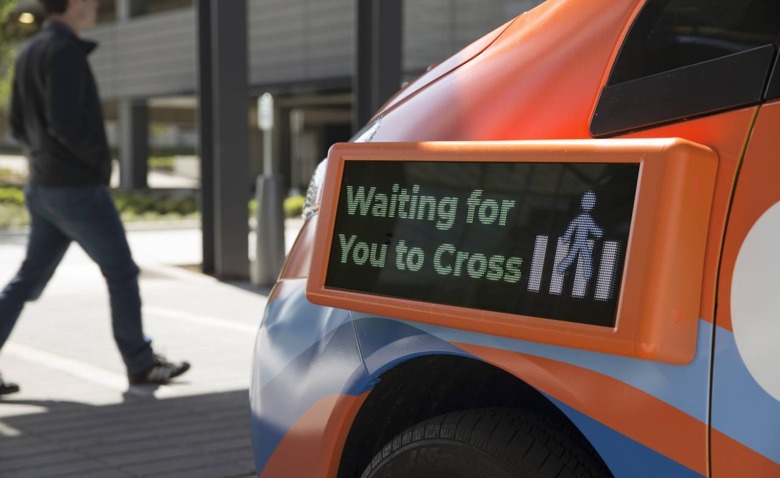 Now, Drive.ai will shutter its business, according to a filing made with the Employment Development Department of California. In the document, spotted by the SF Chronicle, it's confirmed that 90 employees will lose their jobs due to the company permanently closing. That will take effect at the end of the week.
A spokesperson for the city of Arlington confirmed that the autonomous pilot ended on May 31, despite the original contract running through until October. Drive.ai requested that the one year long pilot end early.
It's a tough end for a startup that, only two years ago, was valued at around $200 million. However at least some of the talent there has gone on to find new roles at Apple. The SF Chronicle reviewed a number of LinkedIn profiles for hardware and software engineers, and discovered that at least five have updated to show that they left Drive.ai in June and joined Apple. Four of the five are said to list their roles as in "special projects" at the Cupertino firm.
Apple's intentions for Project Titan have reportedly varied, as the company looks to expand its footprint into new segments. Originally believed to be working on a homegrown autonomous vehicle, a shake-up in the team seemed to downgrade those ambitions somewhat. Instead, it was suggested, Apple was aiming to supply electronics, driver-assistance technologies, and infotainment products to existing automakers.
Since then, though, signs that there may be something more significant than that have reawakened. Doug Field, who left Apple to join Tesla, rejoined Apple in 2018. During his five years at the automaker, he was VP of Vehicle Programs, and led development of new electric cars. Now, he's in charge of Apple's Project Titan.
Update: Apple confirmed to Axios that this was an acqui-hire, with "dozens" of engineers from Drive.ai joining the Cupertino workforce. Drive.ai will, as the filing suggests, officially shut down, and apparently ceased operations within the past two weeks. According to sources, the hired staff are "mostly in the area of engineering and product design"; Apple's purchase price was not revealed.