Apple may have a self-driving car startup in its acquisition sights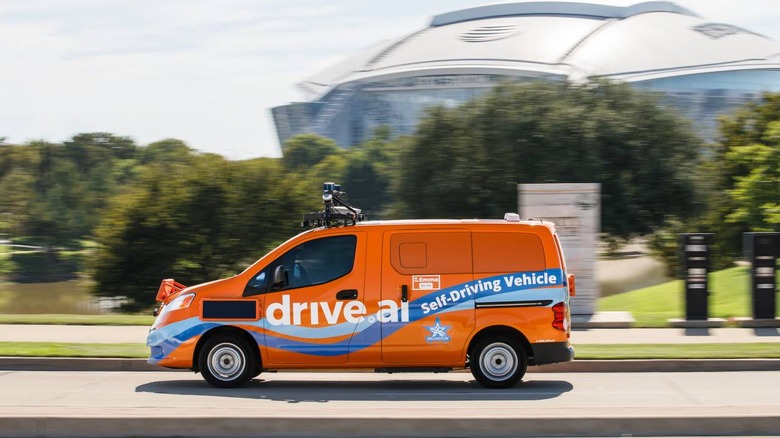 Apple is reportedly in talks to buy Drive.ai, a self-driving car service, as it continues to shuffle its Project Titan automotive division. The startup developed its own autonomous van, and has been operating a pilot shuttle service in Arlington, Texas since the summer of 2018.
There, a heavily customized minivan is used to offer on-demand ride services to the public. The service began near the Dallas Cowboys stadium and the Texas Rangers stadium, along with the Arlington Convention Center and other locations.
Riders use an app to request one of Drive.ai's vehicles, or from one of a number of kiosks in the service area, choosing where they'd like to be picked up and setting their destination. The company then routes a minivan to them. The ride is currently free of charge.
Drive.ai publicly launched back in mid-2016, joining a number of startups aiming to make self-driving technology mainstream. Its pitch was artificial intelligence and deep learning algorithms which, the company promised, would allow its vehicles to quickly learn a new location and drive in effectively any environment. Prominent external displays, meanwhile, communicate the minivan's intentions to pedestrians and other road users, such as telling them it's "Safe to Cross" when the sensors have recognized them.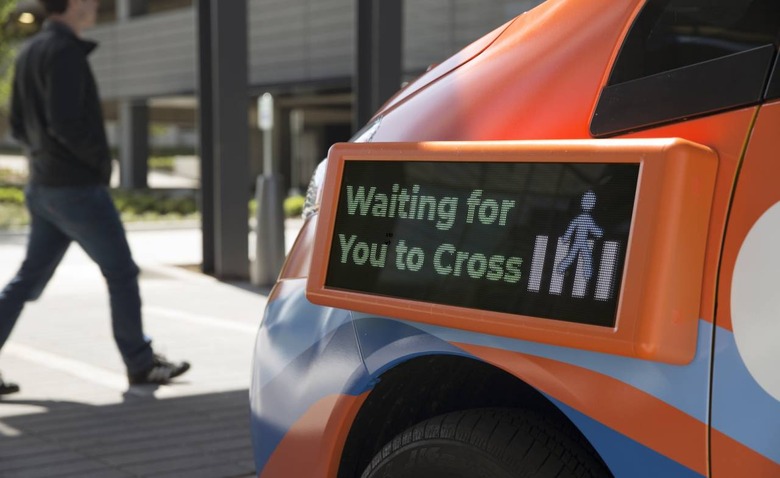 Still, as other autonomous transportation firms have discovered, the reality can be a little trickier than the proposal. So far Drive.ai only has that one pilot in operation, with preconfigured routes rather than a free-for-all of user customizable destinations.
Even so, it's apparently enough to catch the attention of Apple. According to The Information, the Cupertino firm is hoping to acquire Drive.ai to bolster its Project Titan division, the group which has been working on automotive technologies. Apple has been coy about publicly discussing its goals with the team, and indeed it has faced a number of shake-ups since its formation.
Initially intending to make a full self-driving vehicle, Project Titan later scaled that back, it was believed, to the goal of developing driver-assistance and other systems that third-party automakers could license. Earlier this year, the group cut 190 jobs. The division is currently led by Doug Field, who rejoined Apple in August 2018 after five year stint at Tesla.
It's unclear how much Apple is looking to spend on Drive.ai, and neither company is commenting on the report. According to the sources, Drive.ai has been quietly hunting for an acquisition since February. If the deal does go ahead, it would bolster Apple's ranks with a number of engineers in the autonomous space, not to mention give the company an instant, ongoing public trial to experiment with.