Apple streaming TV due 2012 despite media stalemate tip insiders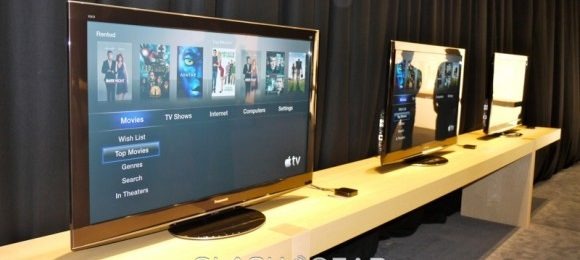 Apple's subscription TV streaming ambitions include launching a service by the end of 2012, according to insiders, though the company faces ongoing struggles with content owners balking at its terms. "We decide the price, we decide what content" is Apple's one and only offer, according to sources familiar with the negotiations speaking to the NYPost; "They want everything for nothing" an unnamed media executive said of the Cupertino firm's ambitions.
Apple's control-freak approach to its products is apparently causing headaches among media firms, something that's believed to have happened before around negotiations for iTunes purchase and rental content of music and video, and ebook licensing. "They want to create the interface, and they wanted to work with the cable guys to manage bandwidth across the TV and broadband pipeline" a media exec says of the TV plans.
This isn't the first time Apple has been tipped to be harboring cable-rivaling intentions. The company supposedly first broached the possibility back in 2009, but negotiations stumbled after Apple pushed for a deal where it would pay content owners a slice of the ad revenue, rather than a set fee for shows. That deal-breaker was confirmed by CBS' CEO back in November.
Talks had reportedly reopened late last year, with Apple shopping around the idea of a Siri-enabled television set with comprehensive streaming support with the iPad, iPod touch and iPhone. Seamless pick-up of shows you'd begun on one device and then wanted to continue watching on another was apparently mentioned, along with custom content and information depending on what device you were actually using at the time.
Although it's not clear whether the content rights holders have been any more swayed by Apple's plans this time around, the company is believed to have new Apple TV systems in testing with at least two telecoms providers. Canadian firms Rogers and Bell are believed to be internally trialling the new tech, blending live and on-demand content with a straightforward Siri-powered user interface.
Apple is expected to reveal a new iPad 3 on Wednesday, March 7 – at an event SlashGear will be liveblogging – but is also tipped to be preparing a new Apple TV version for the same show.
[via MacRumors]