Apple stock reaches all-time closing high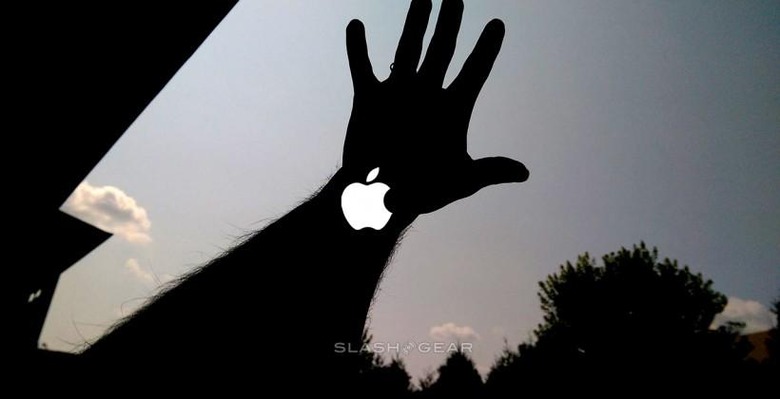 Earlier today Apple was granted a patent which fairly obviously suggested they would be creating a smartwatch in the near future. This patent number 8,808,483 does include "iPhone" in its description, but its claims do not assign it to a specific device, leaving it open to any similar device within reason – small enough for a smartwatch. Wallstreet thinks it's obvious enough, anyway, driving the stock to over $100 for the first time since the stock split in early June of this year.
This granted patent was part of a set of 48 newly granted patents for Apple Inc. published today. As Patently Apple mentions, this patent was originally filed for all the way back in the 4th quarter of 2010.
Another patent revealed today shows 8,811,648, describing a new surround-sound system for the MacBook Pro. This list of items also includes 8,811,729 which grants Apple "LTE/1X dual-standby with single-chip radio" – for LTE for future mobile devices – and 8,811,421 for a "method for simultaneously receiving LTE and 1x in SRLTE device."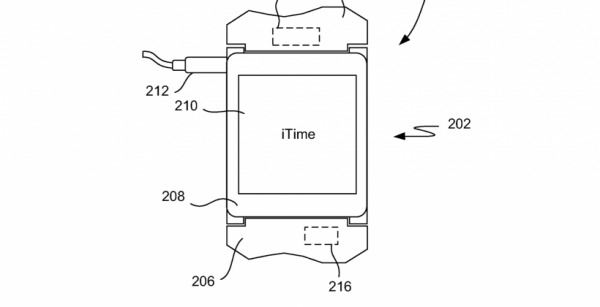 Above you'll find an image from a patent granted earlier this year.
You'll find in an earlier report today that the next iPhone, likely called iPhone 6, may have an older, but better LTE modem inside. Rumors and images also persist in proclaiming a new Apple two-sided USB cable for the iPhone 6.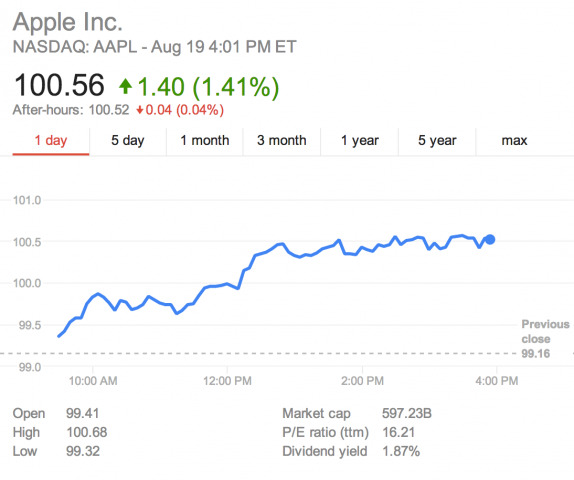 Back in September of 2012, Apple stock reached over $700 USD. The highest this stock rose at closing was $702.10 – split by 7, that's $100.30.
The highest intraday high for APPL was $705.07 – split by 7, that'd make Apple's high $100.72 USD. Today Apple's intraday high was $100.57 while its closing high was $100.56 – a new highest-ever closing high for the company.