Apple stock hits $600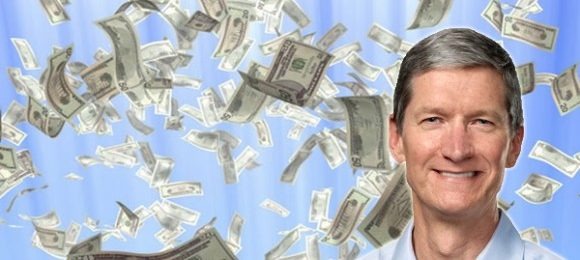 On the eve of the new iPad release, Apple's share price has briefly hit $600 apiece, further propelling the company ahead of its computing, smartphone and tablet rivals. The new milestone comes just over a month after Apple's stock hit $500, meaning you could now buy not a 16GB but a 32GB new iPad for less than the price of a single share in the Cupertino firm.
This new financial success is the latest in a string of achievements for Apple. Pre-orders for the new iPad – our review of which went live just a few hours ago - are expected to set new records for the company; while no official sales figures have been released so far, Apple did say that the simultaneous ten country launch for the third-generation tablet was its biggest for an iOS device to-date.
Meanwhile, Apple's grip on mobile software has also increased, with the App Store recently blasting through 25bn downloads. The milestone app was downloaded by a user in China – earning him a $10,000 iTunes gift card – somewhat fitting given the market is expected to be Apple's next significant earner. Demand for the iPhone 4S in China has been huge, with Apple adding a second carrier partner earlier this month.
Analyst opinion as to when, exactly, the Apple stock juggernaut will stop varies, but most expect the share price to keep on climbing. The company is yet to announce any dividends for shareholders, instead pumping money into R&D – including $304m earlier this month into mobile chip research in Texas – and securing supplies of components necessary for its product lines.