Apple shares slump on month-old component cut whispers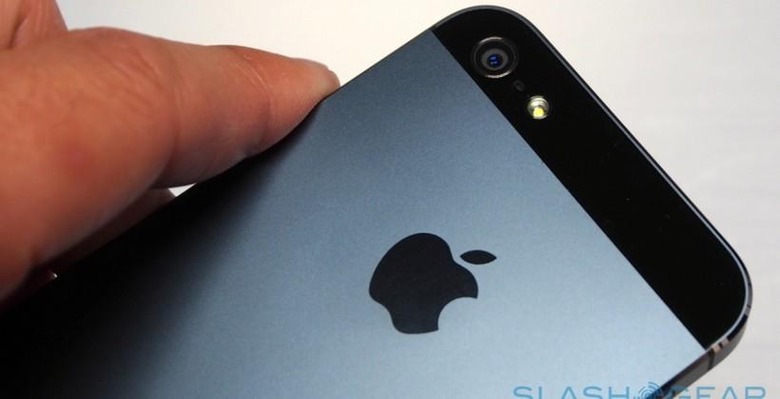 Claims that Apple has near halved its iPhone 5 display orders from suppliers are working on month-old data, it's reported, but have still been enough to cause a dip in the Cupertino firm's stock price. Sources in the US and Japan indicated Apple had surprised component manufacturers Japan Display and Sharp earlier today with a cut in its requirements for 4-inch LCD panels; however, StreetInsider reports, analysts were whispering of the order changes as early as mid-December.
"Our checks indicate the builds at the assemblers (Hon Hai, Pegatron, Jabil) have remained constant since then. But in the last 24-48 hours, component suppliers have seen large order cuts as the assembly bottleneck has not improved as much as hoped. We believe assembly is currently ~15M iPhone 5 handsets per month with a target of 20M/month in January. We had thought Apple would be further along the assembly ramp at this point and believe Apple will see extra charges due to the excess component inventory" Peter Misek, analyst, Jefferies
Both Jefferies and Deutsche Bank highlighted the change in Apple's orders, though the reason for the modifications differs from initial suggestions today that the iPhone 5 faced weak consumer demand. Instead, it's claimed, Apple is still suffering production issues, with assemblers struggling to ramp up the number of handsets they are constructing.
Apple's decision to cut display orders – as well as other, unspecified components – is based on that bottleneck, rather than middling demand, according to Jefferies' analyst Peter Misek. However, Deutsche Bank Japan disagrees, arguing that "sales to end-2012 [have] not been as strong as expected" and predicting more than a 30-percent decrease in Q1 2013.
The confusion has had a knock-on effect on Apple's share price, whatever the reason. AAPL shares were down more than 3-percent in early trading today, as the market reacted to the speculation, and are currently at around $520 apiece. The company will announce official financial results later this month.