Apple Set For Liquidmetal 'Casing And Enclosures'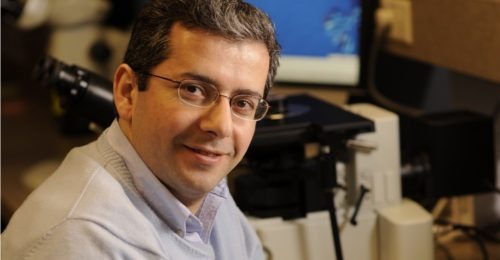 This week the inventor of the metallic alloys known collectively as Liquidmetal has been interviewed and spoke on how Apple will use the technology in the future. What he's revealed – or what he's confirmed, since it's all certainly been suggested in the past, is that Apple will use Liquidmetal alloys on future "breakthrough" products with casings and enclosures made with the technology. He's also confirmed that Apple is the only company on earth the have exclusive rights to Liquidmetal as a material technology for technology casing enclosures – with perhaps an iPhone 5 or a MacBook Pro 2012 model on the way.
Image via ASL
On the other hand, as it's been quite a few years now since Apple first utilized a Liquidmetal alloy on a real-world product – the SIM-ejector pin for the iPhone 3G – it wont be too brash about bringing the power of the technology back out in the open here in 2012. In an interview this week one of the inventors of Liquidmetal technology, Atakan Peker, spoke on what he saw as Apple's future with what they currently own: exclusivity in the product.
Check out our SlashGear 101 post on Liquidmetal and Metallic Glass to learn more about these technologies now!
"[Liquidmetal] is a completely new and different metal technology. Therefore, there is no suitable manufacturing infrastructure yet to take full advantage of this alloy technology. For example, I estimate that Apple will likely spend on the order of $300 million to $500 million — and three to five years — to mature the technology before it can used in large scale. ... Although Apple has exclusively licensed Liquidmetal's technology, I think they will find a way to use this technology as it gets mature." – Peker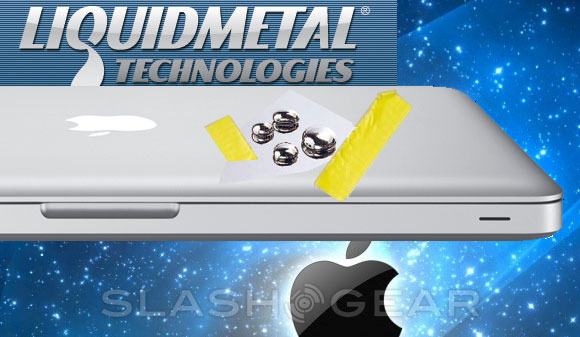 Apple's license has the potential to yield MacBook Pro computers, iPhones, iPads, and more, each of these covered under the deal they worked out with Liquidmetal earlier this century.
"I expect Liquidmetal application in two ways: First evolutionary substitution of current materials and secondly, and more importantly, in a breakthrough product made only possible by Liquidmetal technology. Apple's exclusively licensing a new material technology (specifically for casing and enclosures) is a first in the industry.

This is very exciting." – Peker
Similar to what we spoke about last month, the interviewer speaking with Peker suggested that Liquidmetal technology might be used in the MacBook Pro 2012 lineup. Peker noted that this would be unlikely, not in the long run, but here inside the year, simply due to the implementation process.
"Given the size of MacBook and scale of Apple products, I think it's unlikely that Liquidmetal casing will be used in MacBooks in the near term. It's more likely in the form of small component such as a hinge or bracket. A MacBook casing, such as a unibody, will take two to four more years to implement." – Peker
So we'll just have to wait and see. Liquidmetal alloys may well yet change the way we experience the computing (or mobile computing) world, but it's not looking like this year is going to be the year we see it. Get your kicks from your SIM-ejector card pin for now, and wait in hearty anticipation for the time to be ripe for Apple to unleash the Liquidmetal fury.
"I expect Apple to use this technology in a breakthrough product. Such product will likely bring an innovative user interface and industrial design together, and will also be very difficult to copy or duplicate with other material technologies." – Peker
[via Business Insider]