Apple: Samsung owes us $2.5bn, we owe them a pittance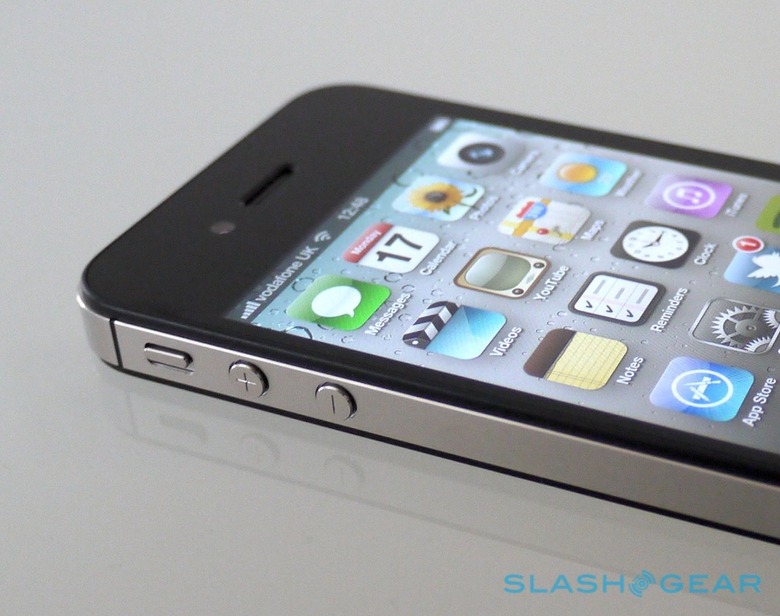 Apple has unleashed a double attack on Samsung's purse, insisting it is owed $2.5bn in damages after intellectual property theft, while offering a 3G royalty rate exponentially smaller than Samsung demands. A new trial brief filed by the Cupertino firm reveals the scale of Apple's damages demands, FOSS Patents reports, accusing Samsung of having "reaped billions of dollars in profits and caused Apple to lose hundreds ofmillions of dollars through its violation of Apple's intellectual property."
In fact, Apple "conservatively estimates" that it is entitled to a total of $2.525bn in damages based on roughly $500m in lost profits from "Samsung's infringing sales" and around $2bn that the Korean firm has been "unjustly enriched by" itself. A further $25m is fair play for "reasonable royalty damages" for any loose ends, Apple argues.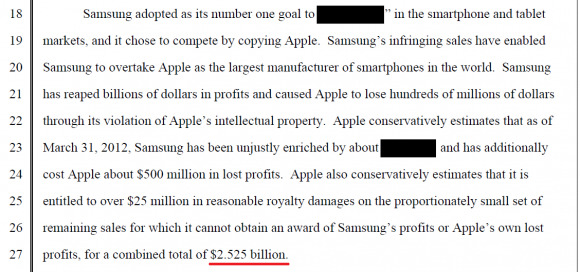 Meanwhile, Apple has also done some sums on what it believes its various patents would be worth in royalties if licensed out. That includes $24 for any design patent or trade dress rights, and $2.02 for the bouncing-scroll UI element showing the end of a list.
In fact, Apple has even conducted a survey into how much Samsung customers might be willing to pay to get some of the patented tech from the iPhone or iPad. "Samsung customer's are willing to pay between $90 and $100 above the base price of a $199 smartphone and a $499 tablet, respectively, to obtain the patented features covered by Apple's utility patents" the research supposedly surmises.
Meanwhile, as for what Apple believes it's obligated to pay Samsung for FRAND standards-essential patent royalties, that's a whole lot less than $2.5bn. In fact, Apple calculates that it owes Samsung, at most, just $0.0049 per unit for each infringed patent, based on the fact that the Samsung patents comprise less than 5.5-percent of essential UMTS patents overall. Critically, Apple also argues that its royalties should be based on the value of the baseband chip at the heart of the iPhone and iPad, rather than – as Samsung suggests – the overall value of the device.
That adds up to a difference of basing a percentage on a $499 phone or a roughly $10 chip, which obviously has a significant impact on how much Samsung might receive. The Korean company wanted 2.4-percent of the entire device value, while Apple says "the royalty should be applied to a base equal to the price of the baseband processor, the smallest priceable unit containing the accused functionality."
Details of Samsung's response to Apple's arguments are yet to have surfaced. Meanwhile, in Australian courts Apple has argued that it has worked around several of Samsung's 3G patents and thus should not be beholden to licensing, while a German appeals court granted a Europe-wide injunction against the Samsung Galaxy Tab 7.7 based on it infringing Apple design patents.