Apple Reveals Lightning To microUSB Adapter To Pacify Europe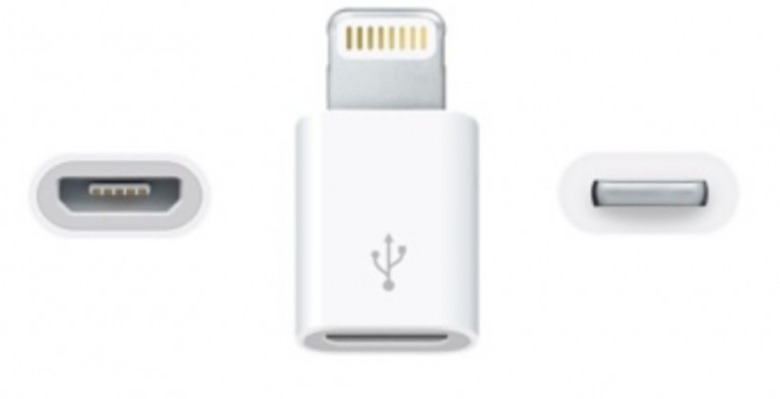 Apple's trio of Lightning adapters aren't the only connections offered for the iPhone 5, 5th-gen iPod touch and 7th-gen iPod nano; there's also a new microUSB adapter, though you'll need to be in Europe to get it. The fourth dongle basically connects a regular microUSB charger – or a microUSB cable for sync & charge – to the smaller Lightning port on the new devices, Apple's workaround to EC legislation about standardized ports.
That decision by the European Community – that all phones must be chargeable via microUSB – has been a thorn in Apple's side, given the company prefers to stick with its own, proprietary connections. This new Lightning to microUSB adapter, then, is the workaround.
It's certainly not as convenient as having an actual microUSB port on the iPhone 5, and nor – frustratingly – will it come in the box. The UK store is currently listing the dongle at £15 with availability in three days, with the French and German stores giving the same ship estimate and a price of €19.
There's no sign of it in the US store, however, and so it seems those outside of the EC's regulatory clutches won't be able to get their hands on the dinky dongle, at least not officially.
More on the iPhone 5 in our full hands-on, and all the latest Apple news in our hub!
[via Engadget]