Apple releases Beats Pill+ speaker app for iOS, Android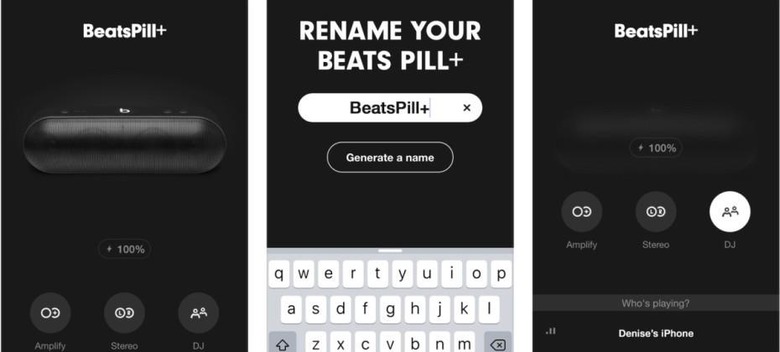 Apple today released a new app on both iOS and Android for its new Beats Pill+ wireless speaker, which was announced earlier this month. As the first app from Apple to see a simultaneous cross-platform debut, the software is used to control and sync devices to the $230 speaker. With the app installed on their phone, users can not only control volume remotely, but also use two Beats Pill+ speakers at once in an enhanced stereo arrangement.
The new Beats Pill+ is the first speaker product from Beats since it was acquired by Apple over a year ago. The audio device features an evolved shape over Beats' previous Pill speakers, and uses an Apple Lightning port for charging. When paired with the companion app, there is also a DJ Mode that lets two phones connect to the speaker, allowing users to share playlist creation.
The free app marks the first Android release by Apple that actually offers function to the platform's users. Their previous app, "Move to iOS," is solely meant for Android device owners wanting to switch to an iPhone and needing to migrate things like contacts and photos over.
Unfortunately for Apple, the Beats Pill+ app is suffering from the same treatment Move to iOS did when it first hit the Google Play store some six weeks ago. Android users are spamming the app with 1-star reviews, leaving the expected Apple-hating comments to go with them. "Horrid app. Google Play Music is the only music worthwhile service on the planet," said one user, while another wrote, "Crapple sucks and beats are over priced crap."
SOURCE Apple [App Store / Google Play]