Apple prepares for "Manus x Machina: Fashion in an Age of Technology"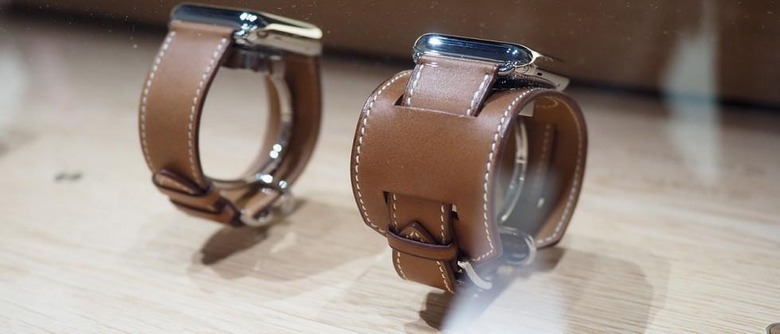 Jony Ive speaks about the opening of a new exhibition at the Met Museum with curator Andrew Bolton and Anna Wintour. Apple's chief designer isn't shy about getting to the point, suggesting that "it's a completely false notion that there is inherent value in what is made by hand, or an inherent lack of value in what is made by machine." The exhibition will go by the name manus x machina / fashion in an age of technology and will be taking place from May 5th until August 14th, 2016.
This exhibition will be showing more than one hundred ensembles of fashion made by machines. These garments won't just be new – the oldest is an 1880s "Worth" gown, while one of the newest is a Chanel suit made just this year. According to the Met, this exhibition will "propose a new view in which the hand (manus) and the machine (machina), often presented as oppositional, are equal protagonists."
"These are issues close to our hearts," said Ive speaking with the Wall Street Journal, "Our understanding will temper and define future products we're working on. We're only starting."
Referring in part to Apple's release of the Apple Watch and smartwatches in general, Ive suggested that "As products become more personal, something that is worn on the wrist put us in the space of fashion."
The recently announced Apple Watch Hermes can be seen above.
The exhibition will be made possible by Apple with additional support provided by Conde Nast. The show will be available for public viewing from until
The exhibition's opening celebration will take place on May 2nd, 2016, and will be the Museum's Costume Institute Benefit, also known as the Met Gala. This event will include co-chairs Idris Elba, Jonathan Ive, Taylor Swift, and Anna Wintour. At the same time Karl Lagerfeld, Nicolas Ghesquière, and Miuccia Prada will serve as Honorary Chairs. You can learn more at The Met.