Apple NYC event to detail iBooks updates not new products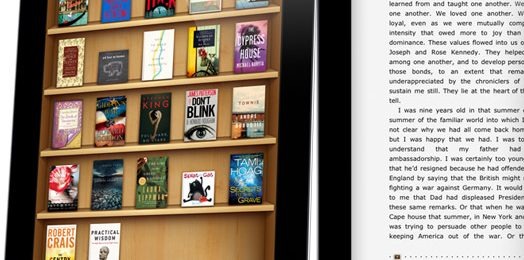 Apple's rumored New York City event tipped for later this month is likely to be ebook focussed, according to the latest leaks, and leave hardware lovers disappointed. The event – tipped yesterday - will deal primarily with publishing and Apple's latest iBooks and digital periodical news, according to TechCrunch's source. Contrary to some suggestions, iAds is also unlikely to be a topic of discussion.
The new leak also douses hopes that Apple could be preparing a new Mac Pro for unveil by the end of January. Shipping times on the current Mac Pro began slipping recently, with delays of 1-3 weeks on new orders, suggesting that the company is paring down its stocks in readiness for a new launch.
A non-hardware focused event would fit in with Apple's previous NYC press gatherings; for instance, it was the venue for News Corp.'s and Apple's launch of The Daily back in February 2011. The new iPad 3 was also another potential topic, it being roughly a year since Apple revealed the second-gen tablet.
Whatever is on the schedule, it's described by the new source as not something "major" and more focused on Apple's latest tweaks to the iBooks platform. Although invites haven't been distributed yet, as far as we're aware, likely candidates will be those in the publishing industry rather than those working in consumer tech.