Mac Pro shipping times slip, refresh imminent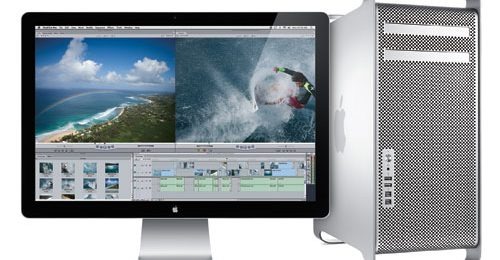 A new sign that a Mac Pro refresh is imminent has appeared today on Apple's online store. Shipping times for almost all configurations of the built-to-order Mac Pros have slipped to 1-3 weeks, suggesting that the company may be paring down its inventory ahead of launching updated models with Intel's latest Sandy Bridge E Xeon processors.
The Mac Pro refresh has long been overdue as the machine has not been updated since July 2010. The update has been waiting on Intel's new Sandy Bridge-based Xeon E5 processor, which was originally set to launch in late 2011, but has been delayed to early 2012. However, rumors suggest that the issues in the chipset could delay the Xeon E5 until March.
Other upgrades to the Mac Pro include the graphics card, which has been hinted at in the developer builds of OS X 10.7.3. References can be found in the upcoming platform to support for AMD's "Tahiti" line of graphics cards, suggesting that the high-end Radeon HD 7970 or the 7950 could be an option in future configurations.
[via MacRumors]