Apple Music: over 70% of revenue goes to rights owners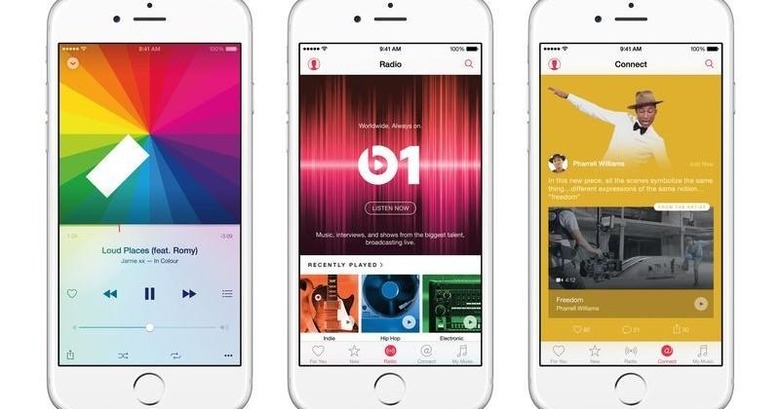 Following last week's debut of Apple Music during WWDC, there have been some lingering questions on the business side of Apple's new paid music streaming service, specifically how much of subscription fees would be passed on to record labels and rights owners. Well, Apple answered that question this morning, revealing that in the US, 71.5% of the revenue earned from Apple Music subscriptions will be paid to the music owners, just over the US industry's standard of 70%.
This disclosure comes from Robert Kondrk, Apple's Vice President of iTunes content, who worked with Eddy Cue on the negotiations with music labels. Speaking to Re/code, Kondrk also shared that outside the US, the revenue sharing will be a little higher in some cases, but will average out to 73%.
Another interesting aspect of the deals Apple made is that they won't be paying anything at all during users' three-month trial period, when they can stream an unlimited number of songs for free. It was said this detail was very displeasing to the music labels, however the fact that Apple would pay slightly above the industry standard was enough to persuade them.
It's likely that those few extra percentage points of revenue helped Apple gain favor with the labels, as rival service, and streaming music market leader Spotify is one of those that pay the standard 70%. Spotify continues to offer users a free, ad-supported tier, while Apple music will require a paid subscription when it launches on June 30th: $9.99 per month, or a family rate of $14.99 per month for up to six people.
SOURCE Re/code