Here's how much Apple Music will cost you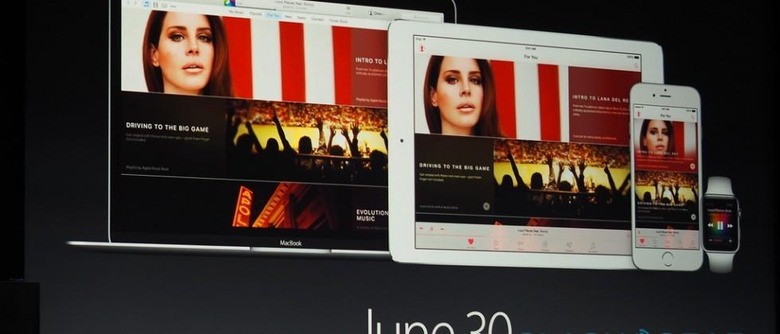 Apple Music will launch at $9.99 per month, Apple has confirmed today, though new subscribers to its streaming audio system will get a three month trial to whet their appetite. The new music service will cost "the same as an album," Apple's Eddy Cue pointed out on-stage at WWDC 2015 today, when it launches on June 30. Meanwhile, there'll be a family plan for those wanting to share access between up to six people.
That Apple Music family plan will be priced at $14.99. Unlike just giving someone else the login username and password for your Spotify account, Apple Music will allow each user to have their own credentials, their own recommendations, and their own Connect artist-follows.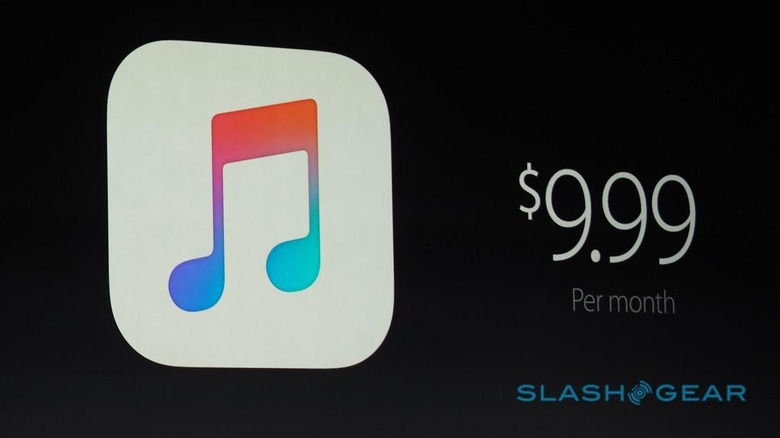 However, it will also require iCloud Family Sharing be active across all of the accounts.
Apple Music will be supported with iOS 8.4 across iPhone, iPad, and iPod touch, as well as in a new version of iTunes for both Mac and PC.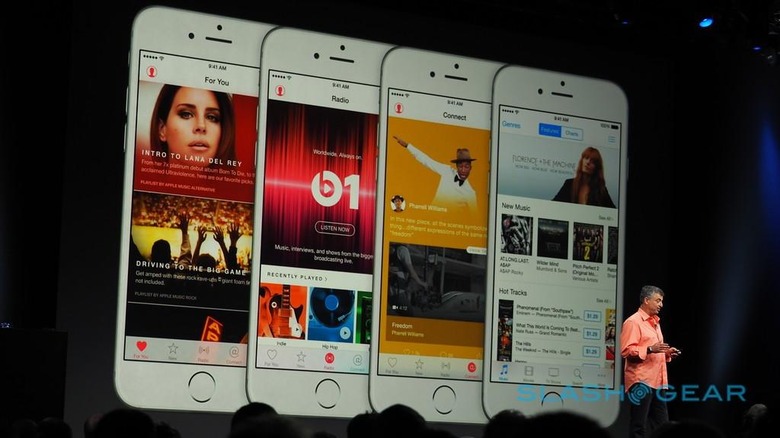 Interestingly, Android support will come this fall, as will support on Apple TV.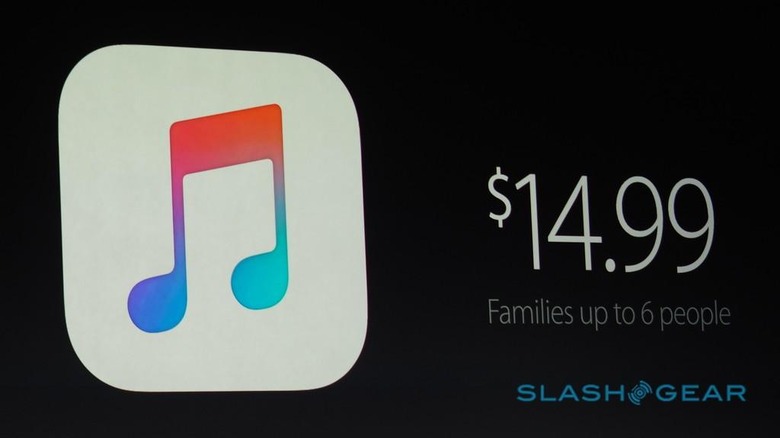 New users will get a three month trial, after which the $9.99 or $14.99 payment will be taken automatically.