Apple Music For Android Screenshots Leak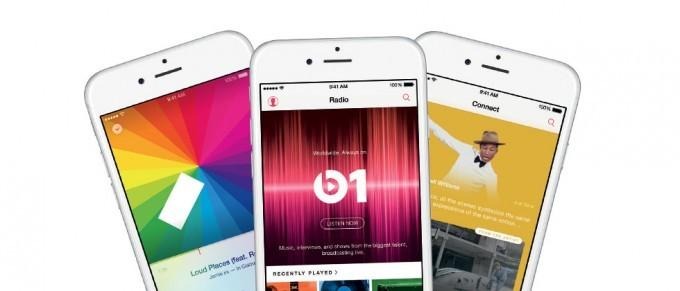 Apple might not commonly be in the business of making apps for Android, but a new leak suggests it has cross-platform ambitions for Apple Music. The subscription-based streaming service launched back in June with iOS 8.4 for iPhone, iPad, iPod touch, Apple TV, and OS X, but according to a new set of screenshots, work is progressing on what's purportedly an Android version of the software.
The screenshots – which have apparently been taken on a German-language device being used in a preview program – show features like Beats 1 radio, Apple Music Connect which allows artists to create tumblr-like blogs to connect with fans, and recommendations.
There's also apparent integration with the user's other music, though attempts to test streaming from iTunes in the Cloud apparently met with server issues.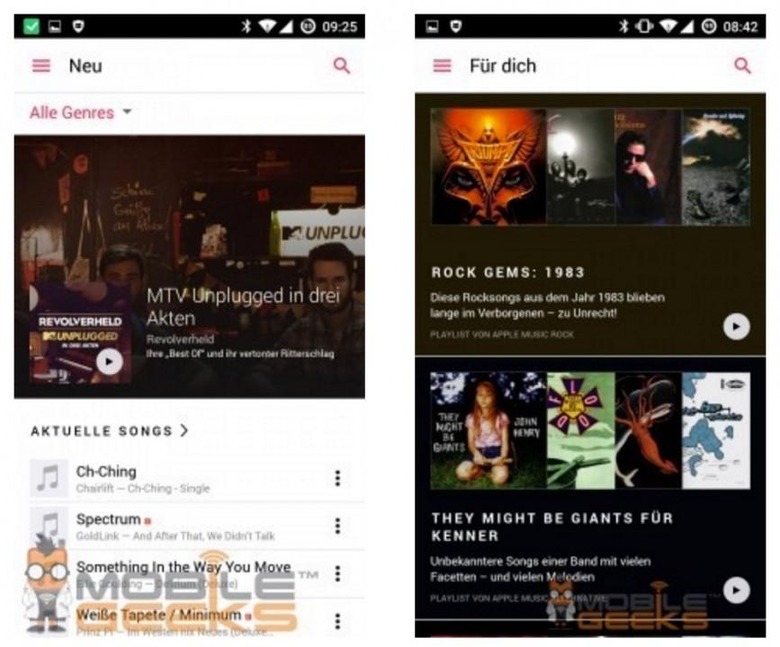 It's not the first time we've heard whispers of Apple Music for Android, mind. Back in September, Apple reportedly sent out some beta invites for a version of the service designed for Google's platform.
While screenshots could be faked, of course, it's certainly in Apple's best interests to spread Apple Music as widely as possible. The family plan, for instance, which allows up to six people to share a single subscription would be potentially a lot more appealing if families with mixed OS allegiances could take advantage, rather than just those with iOS devices.
That's a lesson Google has already learned with Google Play Music, which is available both for Android and iOS, while third-party services like Spotify and Tidal count their relative ubiquity as a key selling point.
When Apple Music for Android might launch is unclear at this stage, however.
VIA Engadget
SOURCE MobileGeeks