Apple Music released with iOS 8.4
This morning an updated version of iOS was release for iPhone and iPad, bringing on Apple Music for the masses. Apple Music is being released with 24/7 global radio, what Apple describes as "a way for fans to connect with their favorite artists, and a streaming music service. This is all coming in a redesigned Music app. This release also includes improvements for a number of apps already included in the system. Owners of the newest several generations of iPhone and iPad can expect this software to be pushed to their device starting this afternoon.
While the iTunes store remains the "best place to buy your favorite music – one song or album at a time,"
Apple Music brings the streaming heat this morning.
Apple's service is built on the bones of Beats Music, a service that launched last year by Beats By Dre.
Apple acquired Beats, Beats Music and Beats Electronics became part of Apple, and Beats Music was redesigned and re-formed to make Apple Music.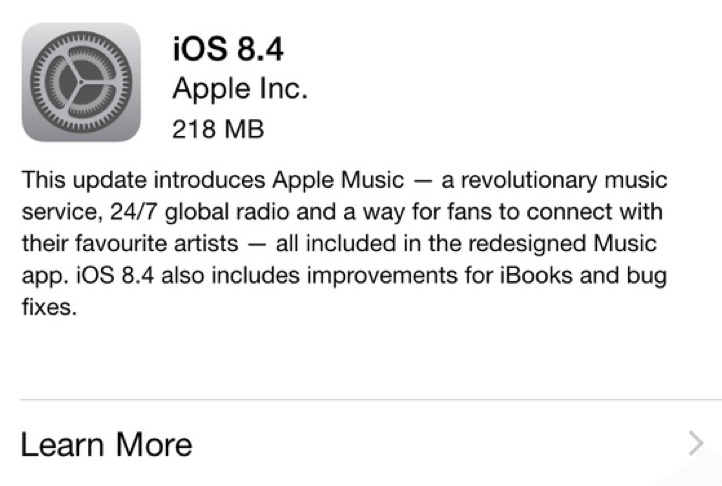 This service includes playlist and album recommendations, Radio – including Apple's first exclusive radio station Beats 1, and "Connect."
Connect is a sort of live update system sent out by music artists of all sorts sharing photos, music and videos, thoughts, and more.
My Music allows you to play all music, Apple Music, iTunes Music, and local device music – in one place.
This release fixes an issue with iMessage and other apps that'd crash when sent a series of Unicode characters. A bug which re-installed Apple Watch apps after they were deleted was also fixed, along with an issue that prevented GPS accessories from providing location data.