Apple May Unveil iOS 5 Voice Recognition, But No Low-End iPhone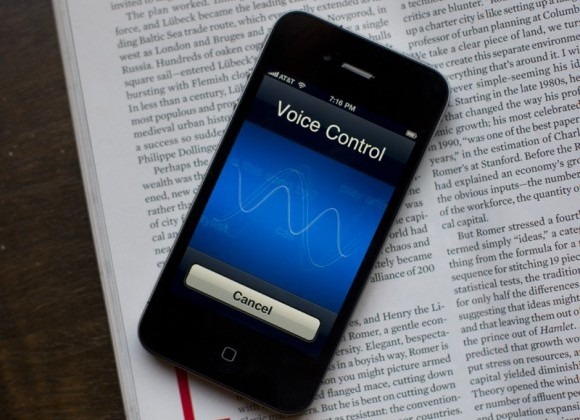 Apple sent out invitations this morning for its much anticipated iPhone 5 unveiling event called "Let's talk iPhone," which is scheduled for October 4. Following the announcement, Piper Jaffray analyst, Gene Munster, sent out a note to investors revealing that he believed Apple will likely introduce the much rumored voice recognition feature for iOS 5, but that the other long-rumored low-end iPhone 4S will not make an appearance.
"In the past, Apple has used its invitation to include cryptic hints as to what it will announce," wrote Munster. "The phrase on this year's invite, 'Let's talk iPhone,' may be a simple play on words, but may also refer to new speech-based features for the iPhone."
There has long been speculation that Apple was working to integrate more advanced voice recognition features into iOS since its acquisition of Siri in 2010. This functionality has been dubbed "Assistant" that lets you access various native apps such as email and contacts all through voice commands. Previously released iOS 5 beta builds have hinted at this integration and recent reports suggest that Apple has doubled up on RAM for the iPhone 5 to support the feature.
However, Munster does not believe that Apple will be unveiling a lower priced off-contract version of the next-gen iPhone. Instead, he believes that Apple will continue to lead with the iPhone 5 that carriers will sell subsidized for about $199 or $299 along with the previous version iPhone for $99.
[via AppleInsider]