Apple iWatch may predict heart attacks insiders claim
Apple's "iWatch" wearable could predict heart attacks by tracking blood-flow from the noise it makes in arteries, new sources claim, along with further chatter of talks between Apple and Tesla, suggesting the Cupertino firm could be looking to significantly expand its footprint. The health wearable would use pioneering audio technology to track blood turbulence, it's said, differentiating between healthy flow and the sound of blood struggling to get past the plaque build-up that can lead to coronary failure.
At the helm of the innovative wearable research is Tomlinson Holman, so insiders tell the SF Chronicle, the inventor of THX and 10.2 surround sound. Holman joined the company back in May 2011, with talk at the time of the hire being to improve the audio quality across Apple's mobile devices, from iPhone through iPad to MacBook notebooks.
However, according to more recent leaks, Holman's role has been far more ambitious. The "iWatch" – or whatever Apple's oft-rumored wearable device ends up being called – will use audio sensors to listen to how the blood moves through the body, identifying telltale issues with its passage that could predict greater health problems.
It's not the first time we've heard of more detailed sensors than the usual wearable-fare of steps and movement being included in Apple's device. Earlier this month, chatter out of the Chinese supply chain tipped optical sensors that could gage oxygen levels and heart-rate as being included.
Meanwhile, Apple is said to have courted the FDA in talks to discuss "mobile medical applications" with agency chief Dr. Margaret Hamburg and medical device approval chief Dr. Jeffrey Shuren. The Chinese reports, however, indicated that Apple's initial ambitions to also add functionality like blood-glucose monitoring may have been abandoned because of the general inaccuracy of non-invasive sensors for those measurements.
If true, Apple wouldn't be the first to experiment with more advanced health wearables, though perhaps would push the envelope the furthest. LG's Heart Rate Earphones track pulse activity through a sensor built into the earbud, while Russian startup GERO aims to use simple movement data to predict chronic conditions like Parkinson's and type 2 diabetes.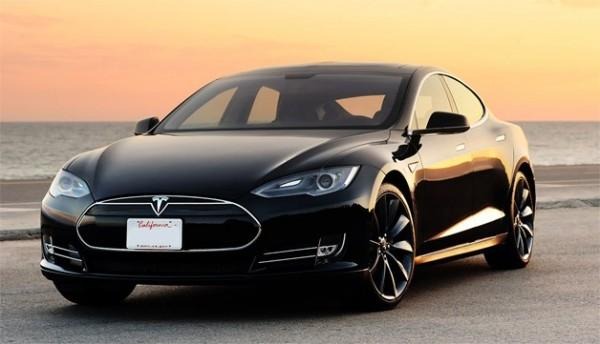 As for the Tesla connection, the EV car company's outspoken founder Elon Musk is believed to have met with Apple mergers & acquisitions head Adrian Perica – and "probably" CEO Tim Cook – in Cupertino last spring. Although exact details of the discussions at that meeting are unclear, there are suggestions that it could have involved a play to purchase Tesla by Apple.
Others, though, are more skeptical of whether Musk would release Tesla and would Apple really want to run a car business, with talk of a partnership between the firms being more likely. Apple already has some plans to connect iOS with dashboards, in the shape of iOS in the Car, but Tesla's fondness for huge touchscreen center-consoles, advanced infotainment features, remote-control system, and cachet among early-adopters could give the two firms even more potential overlap.