Apple iPod Event Live-Blog reminder: Wednesday 10AM PST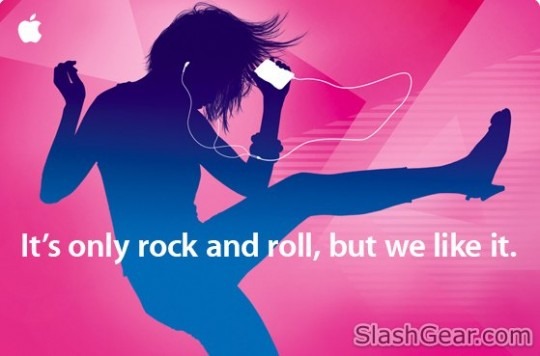 This time tomorrow we'll be cranking up the liveblog engine in preparation for Apple's iPod event, set to kick off at 10AM PST in sunny San Francisco.  SlashGear will be bringing you all the news from the event as it happens, courtesy of our automatically-updating liveblog system at http://live.slashgear.com/
Up until a few hours ago we were pretty confident as to what we might see tomorrow.  An Apple tablet was unlikely to make it to the stage, but a new version of iTunes – complete with social networking integration – and new iPods with built-in 3.2-megapixel cameras seemed the obvious candidates.  Others were crossing their fingers for a Beatles-on-the-iTunes-Store announcement.
However earlier today we heard that hardware problems with the CMOS camera sensors being used could potentially throw a spanner into Apple's works, meaning that either the new iPods might see their launch delayed or, alternatively, not hit shelves until some point in the near future.
Either way, there's only one way we'll find out, and that's tomorrow morning at 10AM PST (1PM EST, 6PM GMT) at the usual address: http://live.slashgear.com/.