Apple iPod event September 9th: SlashGear will be live-blogging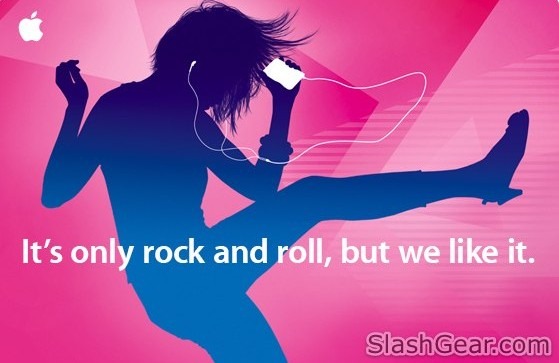 Just as expected, the invitation to Apple's iPod event on September 9th has dropped into the SlashGear inbox, and that means we're off to San Francisco to live-blog the whole thing.  Already a tradition on the Apple calendar, the September music-themed event is the chance for the Cupertino company to show off their latest advances in the segment-dominating PMPs, and this time we're expecting camera functionality to join the party.
Leaked images of the next-gen iPod touch, together with cases for the PMP and its smaller iPod nano sibling, have tipped a new camera for still photography; according to supplier rumors, Apple will be using a 3.2-megapixel sensor.  There's also talk of an update to iTunes, with version 9 of the media app being updated to include social networking integration.  Less likely to figure on September 9th is the rumored Apple Tablet, which the latest round of speculation has pegged for an early 2010 announcement.
Remember, SlashGear will be live-blogging the whole event with our home-grown, auto-updating live system, so join us at http://live.slashgear.com/ on Wednesday September 9th from 10am PST (1pm EST, 6pm GMT) for all the news, as it happens.