Apple's iPhone X Leather Folio case is really slick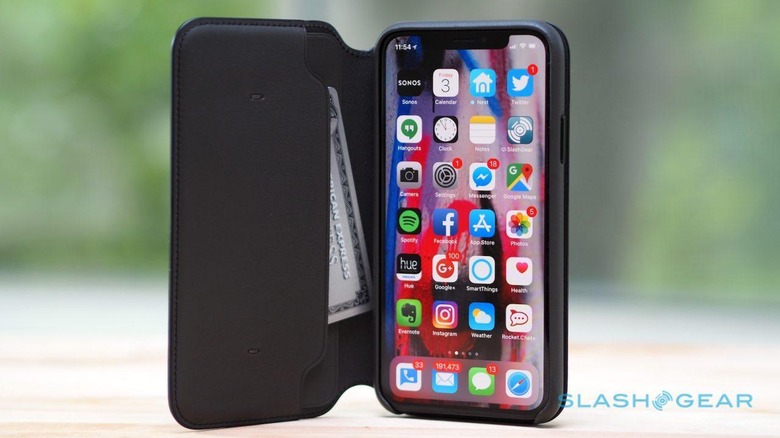 EDITORS' RATING: 8/10
A new case design may not be as exciting as a new iPhone X, but Apple does have a third option in its official accessories line-up today. The existing silicone and leather cases for the iPhone X have been joined by the iPhone X Leather Folio, promising not only to protect your swish new smartphone, but give you space to bring some extra items along. I've just been checking it out, and I'm actually impressed.
I have a love-hate relationship with phone cases. On the one hand, smartphone makers go to huge lengths to produce the sleekest, most covetable devices they can, using all manner of high-end materials like glass, metal, and even ceramic. Covering all that effort up seems like an aesthetic crime.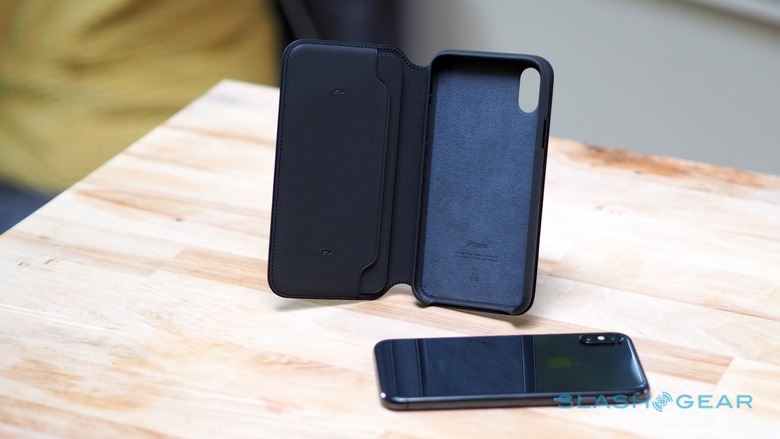 At the same time, though, there are some very good reasons for opting to wrap up your iPhone. Glass shatters, ceramic chips, and metal scratches: anybody who has felt that heart-in-your-throat feeling after dropping their phone, as you mentally add up the potential cost of repairs, will know why for safety's sake a case is often the best way to go.
On the iPhone 7 Plus I'd been using an Apple leather case, whereas when I reviewed the iPhone 8 Plus I opted to go bare. The glass back of the iPhone 8 design is actually a little less slippery, in my experience, than the metal of the iPhone 7. I also like how it feels, case-free, in my hand: sleeker and less bulky.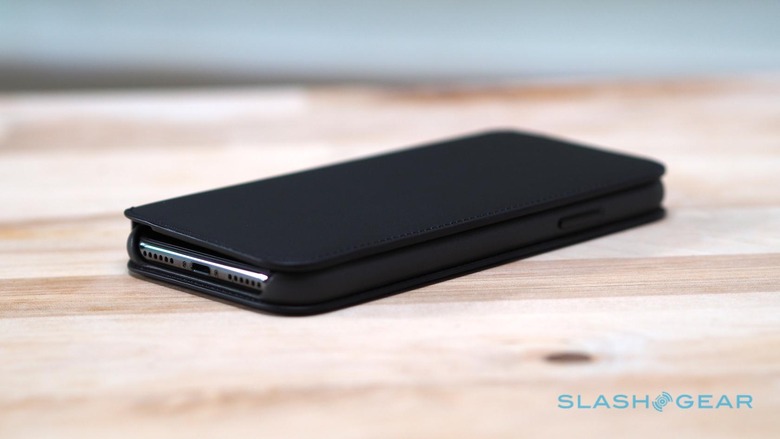 With iPhone X repair costs so expensive, though, a lot of people are wondering if it's safe to go without protection on their new device. Now, you could go with the regular leather or silicone options Apple has in its line-up – or, indeed, that hundreds of third-party case-makers are offering – but if you'd prefer some display cover too, the Leather Folio for iPhone X might be for you.
It's more expensive than its siblings, at $99, but you're getting more. The iPhone X slots into a silicone shell, lined in microfiber; around that, there's a stitched leather wrap. Opening the front wakes the iPhone courtesy of a magnet embedded in the cover. On the back, there's an embossed Apple logo and a cut-out for the camera. The back panel is thick enough that the protruding dual-camera lens doesn't stand proud of it.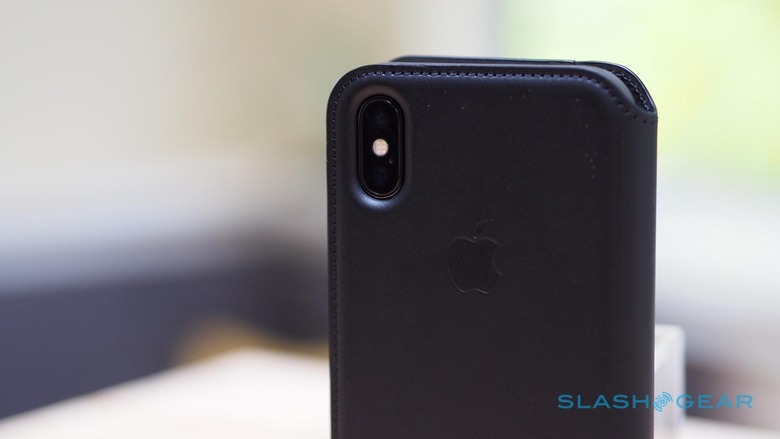 On the inside of the cover there are two pockets. The front is narrower, limited by a pair of stitches so that a credit card or two stay central in there. Behind it, a second pocket is scaled for banknotes – albeit folded first – or slips of paper you might need with you. Apple does warn that, because of the magnet, it's important to keep any cards with magnetic strips in the center pocket, lest they get accidentally wiped.
If you've got a wireless charger, the iPhone X will still work with that even if it's in the case. There's access to the Lightning port and the stereo speakers on the bottom edge of the phone are exposed, too.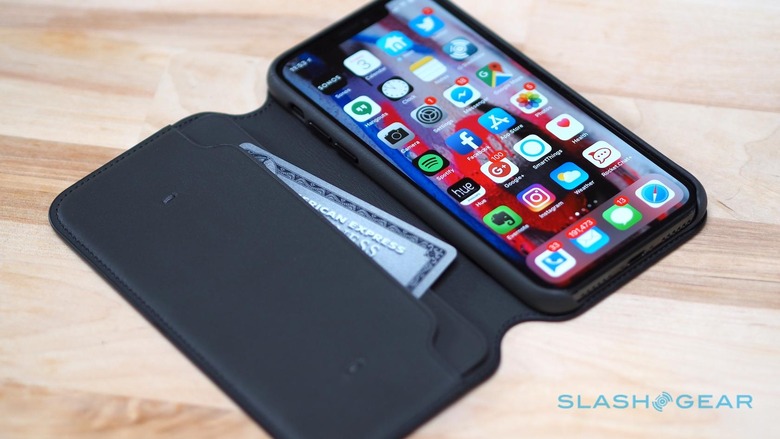 Apple is offering the Leather Folio in four colors – Cosmos Blue, Taupe, Berry Red, or Black – and the leather feels a little nicer than that of the regular leather case, slightly softer and with a smoother grain. I'm generally impressed by it, though there's still a little room for improvement: the magnet in the cover may wake the iPhone X, but it doesn't hold the cover itself closed, something to be aware of if you're dropping the Folio case in your bag.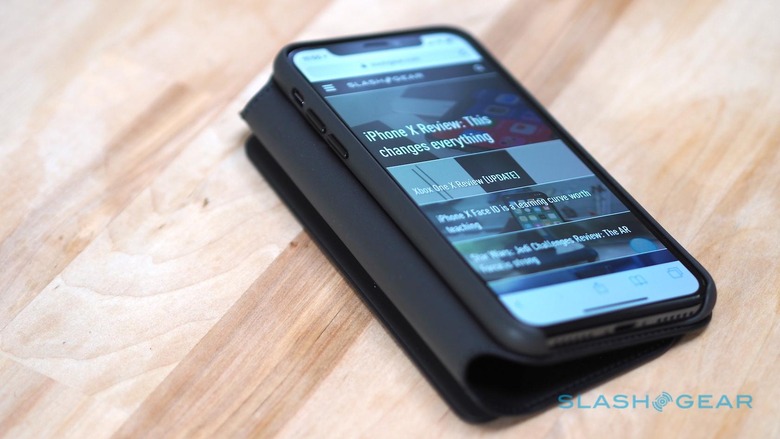 MORE iPhone X Review
It'd be nice if you could use it as a stand, too: it'll prop the iPhone X up in landscape orientation at around a 20-degree angle, but that's not adjustable at all. Some will miss a front speaker hole in the cover, allowing for calls to be taken even when the case is shut.
Is it worth $99? You're definitely getting more case than with the other official Apple options, and more protection. The downside is that it's bulkier than the rest, and some will find the absence of a way to hold the cover in place frustrating. Still, it's a whole lot cheaper and less frustrating than having to take your iPhone X in for a cracked screen repair.