Apple pulls select iPhones in Germany in another Qualcomm case [Update]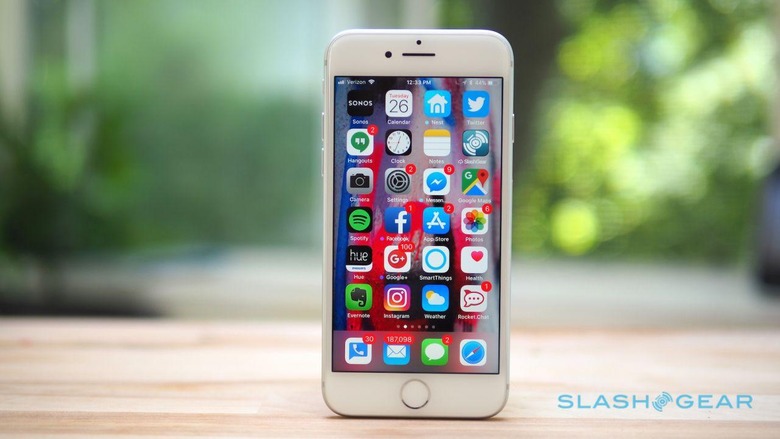 Apple will pull iPhone 8 and iPhone 7 phones from its store shelves in Germany, after a new injunction gave Qualcomm another win in the two firms' ongoing legal spat. A court in Munich, Germany has granted the chip-maker a sales injunction against select iPhone handsets in the country, though Apple has said it will appeal the decision.
It comes on the heels of an earlier injunction earlier this month, which saw Qualcomm persuade a court in China that Apple infringed on its patented technology. That ruling saw Qualcomm demand Apple cease selling all of its most recent models in the country, something the Cupertino firm claimed was an over-reach of the ruling. Instead, it worked on an update for iOS which it says addresses the contentious features.
In Germany, though, Apple is taking what seems like a more conservative approach to the ruling. The judge in the case had said that the injunction would not be applied immediately, and that Apple could continue selling the models in question should an appeal be filed. Apple, though confirming that it would indeed be appealing the decision, said that it would still temporarily cease sales of the iPhone 7 and iPhone 8.
That will only apply to its own stores in Germany, CNBC reports today, of which there are fifteen. The iPhone XS, iPhone XS Max, and iPhone XR – all released this year – will continue to be available. Third-party retailers, along with carriers, will still be free to offer all of the iPhones, including the two involved in this case.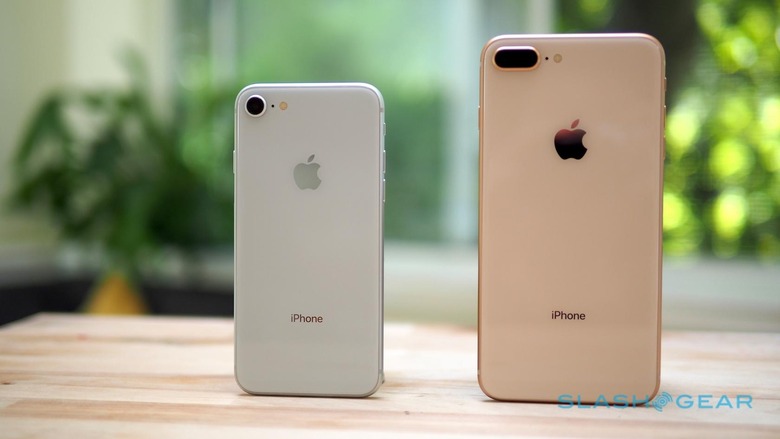 Qualcomm's argument is that select iPhones use Intel chips which infringe on a patent it holds detailing battery management during wireless use. Known as envelope tracking, the technology is handled by chips from supplier Qorvo. That firm has denied any infringement.
"We believe our envelope tracking chip does not infringe the patent in suit, and the court would have come to a different conclusion if it had considered all the evidence," Qorvo Chief Intellectual Property Counsel Mike Baker said of the ruling. He also criticized the fact that the creator of the company's chip "wasn't given the opportunity to testify or present other evidence that disproves Qualcomm's claim of infringement" despite being in attendance. The International Trade Commission, Baker points out, has ruled that Qorvo's "envelope tracker chip does not infringe the US counterpart to the patent at issue in this case."
Intel has been similarly dismissive, claiming that Qualcomm is looking to "drive competition out of the market for premium modem chips, and to defend a business model that ultimately harms consumers." In a statement by Steven R. Rodgers, executive vice president and general counsel of Intel Corporation, the chip-maker argues that Qualcomm is trying to distract from "unlawful" licensing practices.
As for Apple, it's similarly blunt. While the company confirmed that it would be pausing sales of the smartphones, it also blasted Qualcomm for "charging exorbitant fees based on work they didn't do" and pointed out that the chip-maker is being investigated for such practices.
"Qualcomm's campaign is a desperate attempt to distract from the real issues between our companies. Their tactics, in the courts and in their everyday business, are harming innovation and harming consumers. Qualcomm insists on charging exorbitant fees based on work they didn't do and they are being investigated by governments all around the world for their behavior. We are of course disappointed by this verdict and we plan to appeal. All iPhone models remain available to customers through carriers and resellers in 4,300 locations across Germany. During the appeal process, iPhone 7 and iPhone 8 models will not be available at Apple's 15 retail stores in Germany. iPhone XS, iPhone XS Max and iPhone XR will remain available in all our stores" Apple
Qualcomm itself is yet to comment on today's ruling. Earlier this month, in relation to the Chinese court's injunction, it said it "rarely" pushed for a courtroom decision when it comes to managing such issues. "Apple continues to benefit from our intellectual property while refusing to compensate us," Don Rosenberg, executive vice president and general counsel, Qualcomm Incorporated, said. "These Court orders are further confirmation of the strength of Qualcomm's vast patent portfolio."
Update: Qualcomm has given us a statement on the injunction, and says that it expects to post bonds required by the court in a few days time.
"The injunction covers all models of iPhones that contain the infringing functionalities and apply to Apple's European Union entities as well as Apple Incorporated. The judgment is immediately enforceable once Qualcomm posts bonds covering potential damages incurred by Apple should the judgment be overturned or amended on appeal. Apple's request to the court for a stay of the injunction was denied. The court has also determined that Apple is liable for monetary damages in an amount to be determined at a later time.

"Two respected courts in two different jurisdictions just in the past two weeks have now confirmed the value of Qualcomm's patents and declared Apple an infringer, ordering a ban on iPhones in the important markets of Germany and China," said Don Rosenberg, executive vice president and general counsel, Qualcomm Incorporated.

The court also granted Qualcomm's request for an accounting of the details associated with all sales, including revenues and profits of the accused devices in Germany and a recall and destruction of all accused devices from all retailers in Germany" Qualcomm