Apple iPad event Oct 22nd confirmed: iPad mini 2 and iPad 5 expected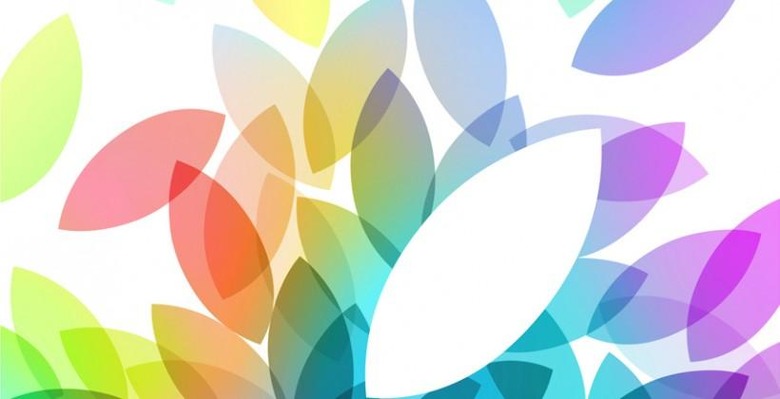 Apple has sent out invites for an October 22nd event, where we're expecting to see the Cupertino company reveal the new iPad mini 2 and iPad 5. The event, which has the tagline "We still have a lot to cover", will be held in San Francisco, and has been widely predicted for some time now, though could still hold a few surprises depending on what extras Apple chooses to bring on stage, with chatter that the new Mac Pro 2013 might also make an appearance.
If that's the case, and the Mac Pro is the "one more thing" next Tuesday, Apple is likely to use the opportunity to confirm specifications for the cylindrical desktop. It should also be the chance to find out exactly how much the new pro-machine will cost: estimates have been high, given it will be positioned at power-users for whom a fully loaded iMac is insufficient.
Apple could also reveal a new Thunderbolt Display to go along with the 2013 Mac Pro, potentially running at 4k Ultra HD resolution, support for which is one of the key selling points of the upcoming desktop. The existing Thunderbolt display has gone without a significant refresh since its 2011 debut, despite rumors of a Retina resolution update.
Also likely are new details on OS X Mavericks, the next version of Apple's desktop platform. We extensively previewed that back in June, though Apple is yet to confirm a release date or how much it will cost existing Mac users to upgrade.
The stars of the show, though, are the new iPads. The iPad mini 2 is expected to introduce a Retina display to the 7.9-inch iOS tablet, as well as a more powerful processor and graphics to drive it, though still keep the compact form-factor. It's unclear whether Apple will be able to launch it at the same price as the existing model, or if it will command a premium and the original iPad mini remain on sale as an entry-level option.
As for the full-sized iPad 5, that's predicted to slim its bezels in the same manner as the iPad mini for its fifth-generation, as well as get a version of the Apple A7 processor included in the iPhone 5s. Unclear, but widely discussed, is whether each new iPad will integrate Apple's Touch ID biometric fingerprint scanner in their home buttons, as demonstrated first on the new iPhone.
SlashGear will be at Apple's event on October 22, bringing back all the news in our usual liveblog, so join us at 10AM PT (1PM ET; 6PM BST) over at live.slashgear.com for all the news as it happens!