Apple iPad 3 Live Blog Reminder: we'll be there!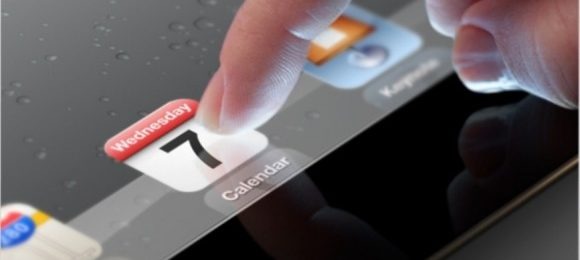 On the 7th of March, that's this Wednesday, we'll be liveblogging the newest Apple event which will almost certainly play host to the newest iPad, be it the iPad 3, iPad HD , or iPad 2S! This new device will likely be the same size as the model we're familiar with at the moment, but will almost certainly have a much higher resolution display at 2048 x 1536, this seeming to be corroborated by Apple's tagline for the event "We have something you really have to see." This event will start at 10AM PST in San Francisco and you'll be able to see all the action in our liveblog portal as well as in the SlashGear main news feed!
You can follow the whole gamut of iPad rumors for this newest model by heading to our [iPad 3 portal] now, and stay tuned to the [Apple portal] for anything they might be revealing outside the mighty piece of hardware. This new iPad has been tipped to have a brand new processor as well, perhaps even an A6 quad-core chipset, though it does seem much more likely that we'll be working with slightly upgraded A5 SoC instead, either titled A5X or something similar and having a stronger GPU as well as the ability to connect with 4G LTE for data.
Any way you look at it, you'll be able to check out the whole event starting at 10AM PST on the 7th of March (Wednesday) here in our http://live.slashgear.com/ liveblogging portal and out in the SlashGear main news feed. Be there!