Apple: iMac arrives November 30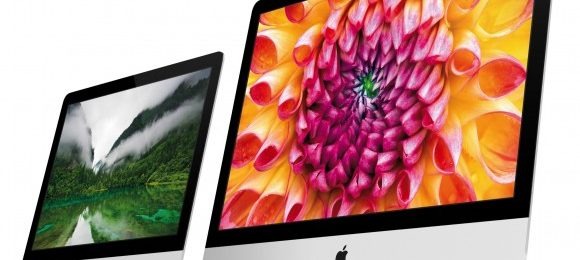 Apple's new iMac will go on sale on Friday, November 30, the company has confirmed, with the 21.5-inch all-in-one computer available in-store the same day, while the 27-inch iMac will follow on in December. Announced back in October, the new desktop will be priced from $1,299 for the smaller model and from $1,799 for the larger version, with a choice of Core i5 or Core i7 processors.
There will be two basic specs of each size. The 21.5-inch iMac will come with a 2.7GHz quadcore Core i5 processor (up to 3.2GHz Turbo Boost) and NVIDIA GeForce GT 640M graphics; a $1.499 version will have a 2.9GHz quadcore Core i5 (up to 3.6GHz Turbo Boost) and GeForce GT 650M graphics. Both will have 8GB of 1600MHz memory and a 1TB hard-drive.
As for the 27-inch iMac, that will kick off with a 2.9 GHz quadcore Core i5 (up to 3.6GHz Turbo Boost) processor and NVIDIA GeForce GTX 660M graphics. For $1,999 there's a 3.2 GHz quadcore Core i5 model with NVIDIA GeForce GTX 675MX graphics.
Options will include Core i7 chips and Fusion Drive storage, the latter pairing 128GB of flash memory with traditional hard-drives for a mixture of speed and high capacity. More details in our hands-on.