Apple hikes battery replace fees for MacBook Pro with Retina Display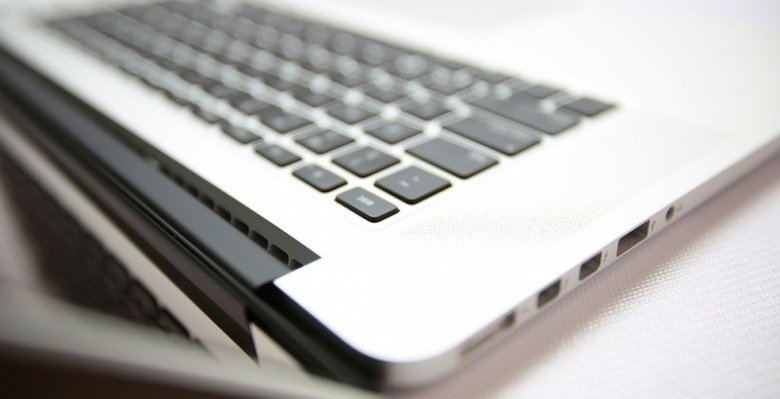 Apple has increased the cost of replacing the integrated battery in the MacBook Pro with Retina Display by more than 50-percent over its predecessor, increasing the fee to $199. The new model – which features the slimmest casing in a unibody Pro chassis to-date, relying on tightly-squeezed batteries to do so, is the most expensive model under Apples battery replacement program, according to the company's own support documentation.
In the US, swapping out the battery in the new MacBook Pro with Retina Display will cost $199 pre-tax. In contrast, switching the non-user-replaceable battery in the old-design MacBook Pro 13- and 15-inch models – also updated in the past week – remains at $129 pre-tax. The larger battery in the 17-inch MacBook Pro, discontinued as of WWDC 2012, is $179 pre-tax to replace.

Apple has not explained the reasons for its fee increase, though early teardown information about the new notebook does give some indications as to why it might be higher. The battery packs are individually glued into place, sandwiching the trackpad cable between them and the chassis in the process, and making for a tricky challenge when it comes to replacing them.
Nonetheless, Apple claims that – with an appointment – the MacBook Pro with Retina Display battery can be switched out at an Apple Store Genius Bar. Alternatively, the notebook can be sent in for servicing (in the US and Japan only) with a 3-4 business day turnaround.
According to Apple's own figures, the newest MacBook Pro's battery can be recharged around 1,000 times before the total charge it will hold drops to 80-percent. That suggests a roughly two year, nine month period assuming a daily recharge.
There's more on the Retina MacBook Pro in our full review.
[via ComputerWorld]