Apple files ebook price-fix appeal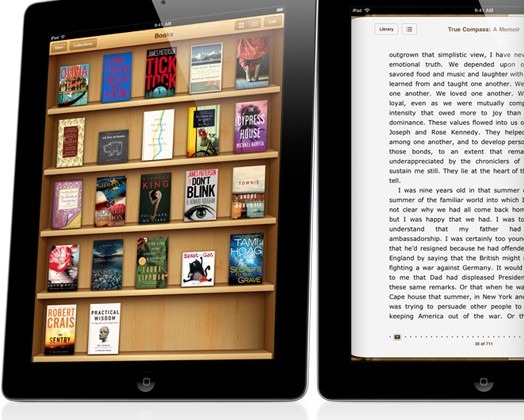 Apple has officially filed its appeal against the ebook trial verdict that saw it found guilty of colluding with publishers to artificially price-fix downloads. The filing, made to the US District Court in the Southern District of New York on October 3rd, sees Apple appealing not only the ruling but Judge Denise Cote's proposed injunctions, which included long-lasting restrictions on how it could negotiate media deals as well as forced monitoring by an external watchdog.
Apple had already confirmed that it would be appealing the ruling, making a statement to that effect in the days following the New York court's decision. Whereas the DoJ argued that the Cupertino firm was responsible for the "orchestration of this conspiracy" between it and the major publishers, Apple countered that it was in fact defending publishing from Amazon's monopoly.
"Apple did not conspire to fix ebook pricing and we will continue to fight against these false accusations" a company spokesperson said in a statement at the time. "When we introduced the iBookstore in 2010, we gave customers more choice, injecting much needed innovation and competition into the market, breaking Amazon's monopolistic grip on the publishing industry."
"We've done nothing wrong and we will appeal the judge's decision" Apple left it at the time.
Then followed several rounds of tussling over the extent of the proposed remedies. The judge initially wanted to force Apple to allow third-party ebook retailers to include links to their own download stores in their iOS apps, something which Apple itself argued was "draconian" and "wildly out of proportion to any adjudicated wrongdoing or potential harm".
The company also took issue with the requirement that it be subject to an external watchdog, which it would be required to fund itself. The DoJ, however, was unrepentant in its demands for oversight.
"This court should have no confidence that Apple on its own effectively can ensure that its illegal conduct will not be repeated" the Department of Justice wrote in its submission. "There must be significant oversight by someone not entrenched in Apple's culture of insensitivity to basic tenets of antitrust law."
No date for the appeal hearing has been set as yet.
VIA GigaOm