Apple ebook case injunction issued with five-year restrictions and compliance monitoring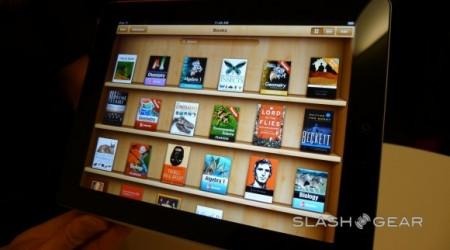 The Apple ebook price-fixing legal spat has been a long one, with the Department of Justice and Apple butting heads over various aspects of the case, not the least of which was what Apple called "draconian" suggestions on the DoJ's part. The Justice Department later agreed to modify some of its penalties, most of which have been included in an injunction filing that was released today.
The first time around, the Department of Justice had sought for the injunction against Apple to hold for a complete decade. Not surprisingly, Apple fought this, and eventually the DoJ reduced that number to five years, with a request that it be able to extend that time span in one-year segments up to five times. Such ended up being the case, with the injunction issued lasting for five years with the extension periods in place.
Both the court and the Department of Justice will be able to request extensions. In addition, the injunction bars Apple from most-favored-nation clauses in ebook publication contracts for the next five years, as well as keeping the company from entering into any new contracts that contain such clauses — for the duration of the injunction, that is.
Also as requested, Apple will need to stagger any new contract negotiations with the publishers involved in the matter, namely Penguin, Macmillan, Simon & Schuster, and the like. The company will not be able to select the order in which new contracts can be negotiated, however, and both Macmillan and Penguin are set as last in line for such renegotiations.
Not all was victory for the Department of Justice, though, with requests to change Apple's in-app purchasing policies being shot down and having no placement within the injunction, something that isn't surprising based on previous statements by the presiding judge. Rounding it all out is a mandate for a court-appointed Monitor to keep an eye on Apple for the next two years.
VIA: GigaOm