Apple eyes Netflix and Amazon TV success with poached Sony talent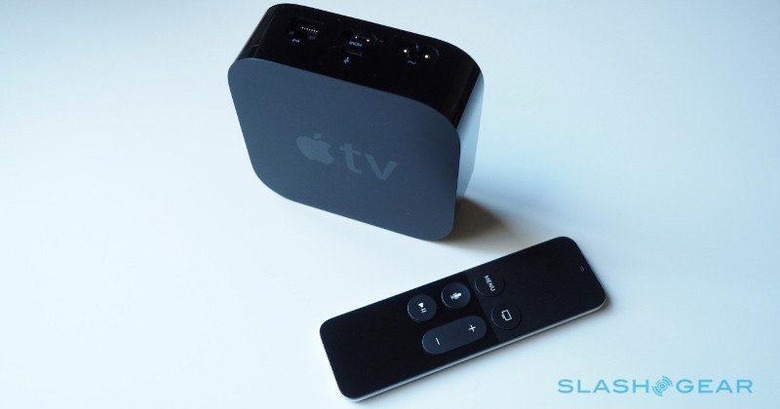 Apple TV may have gone from hobby to Apple's barely-better-than-hobby, but the Cupertino firm has ambitious plans for homegrown content after co-opting a pair of Hollywood execs from Sony. The move comes after rival tech firms like Amazon and Netflix, each with their own streaming TV products, have seen great success with their own, self-funded content.
Apple, of course, has long had its own distribution platform, in the shape of the iTunes Store. At the moment, however, that supplies content from other producers, both movies and TV. Apple has produced a few of its own documentaries, but the company has been far more reticent to wade into programming than its competitors.
That looks set to change. Apple has snatched up two of Sony Pictures Television's talent, Jamie Erlicht and Zack Van Amburg, it confirmed to the WSJ. They'll take up new roles as co-heads of video programming worldwide.
They've some hits under their belt, too. Erlicht and Van Amburg oversaw shows including "The Crown" and critically-acclaimed "Breaking Bad" while at Sony. At Apple, they'll report to Eddy Cue, who is at the helm of the company's services business.
"We want to bring to video what Apple has been so successful with in their other services and consumer products—unparalleled quality," Erlicht said in a statement. Currently, Apple has a handful of projects underway, including Carpool Karaoke. However, its investments into original content pale in comparison with the hefty budgets that Amazon Prime TV, Netflix, and others pump into their own exclusives.
If Apple is to compete in that space, and compellingly, it'll need to spend a fair amount of its current war-chest on the program. There's also – as fans of Netflix shows like "Sense8", which have been cancelled recently, have discovered – no guarantee of success, even with a healthy investment. Television audiences can be fickle, and getting that equation right could prove significantly more difficult than just acting as a conduit for existing shows.
It's unclear when Apple's first full shows under Erlicht and Van Amburg will be broadcast, as is what format they'll take. Apple could opt to sell them on a per-episode or season basis, or instead decide to launch a subscription service in the ilk of Netflix and Hulu Plus, with users getting access to all its shows for a monthly fee.
Meanwhile, competition on Apple TV will be coming from new directions. At WWDC 2017 earlier this month, Apple confirmed that Amazon Prime Video would finally be coming to the Apple TV.