Amazon Prime Video is coming to Apple TV later this year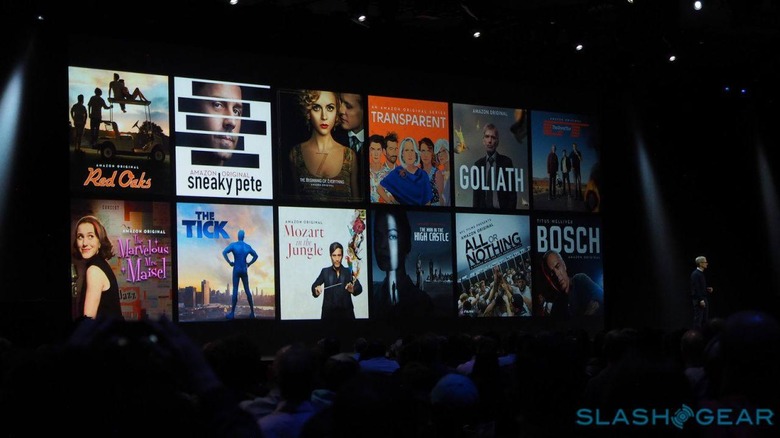 As the rumors foretold, it seems that Apple and Amazon have buried the hatchet. Tim Cook just took the stage at WWDC 2017, and his first announcement was that Amazon Prime Video will soon be coming to Apple TV and the TV app. This means that Amazon Prime Video will be joining the now more than 50 channels that are included in the TV app, giving Prime customers access to their Prime Video content through Apple's TV box at long last.
Interestingly, that was the only announcement Cook made about Apple TV, so while there wasn't a lot to cover when it comes to tvOS, the head people at Apple clearly thought this was big enough news to stand on its own. Whispers that claimed Amazon Prime Video would be coming to Apple TV began making the rounds last month, and indeed, it turns out that those anonymous sources within Apple were correct.
We can mark this as the end of a long grudge between Apple and Amazon, competing mega companies that once looked to corner the streaming media market. Though there's a lot of content available through Apple TV and the TV app, Amazon Prime has always been noticeably missing, just as Apple TV has never been available through Amazon's storefront. That all changes today, it would seem.
With Amazon Prime making its way to Apple TV, it may not be long before we see Apple TVs appear on Amazon's store. At the time of this writing, Apple TVs are still absent on Amazon – replaced with Amazon Fire TV when you perform a search – but that seems likely to change later this year.
Cook didn't give an exact date for when we can expect Amazon Prime to come to Apple TV, but he did say it'll happen later this year. With 4th generation Apple TVs launching back in October 2015, it's always possible that we'll see another refresh later this year, with Amazon Prime turning into a headlining feature. We'll keep an ear to the ground for more on Amazon Prime on Apple TV, so stay tuned, and in the meantime be sure to check out our WWDC 2017 hub for more from the show!