Apple event invites lead to stock jump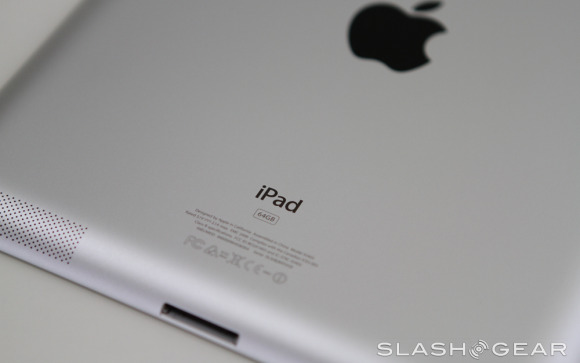 In case you missed it, Apple started sending out invites to a press event on October 23 today. The company isn't talking about what it will reveal during the event, but we have a pretty good idea – there's a good chance that Apple will finally announce the long-rumored iPad Mini. It seems that investors are seeing this as a good sign, as Apple's stock was on the rise after news of those invites hit.
This is, of course, good news for Apple, as the company's stock has taken a hit since the release of the iPhone 5 late last month. The Los Angeles Times reports that Apple's stock has tumbled 10% since the iPhone 5 launched, mainly because of stock shortages that are preventing the company from keeping up with demand. Concern over working conditions at Foxconn factories in China also appear to have something to do with the stock decline, and indeed, Foxconn certainly has been getting a lot of negative press lately.
But today, Apple's stock appears to be on the rebound, climbing $15.03 to end the day at $649.79 per share. That's a 2.37% gain for the day, though it is worth pointing out that Apple's stock has slipped ever so slightly in after hours trading, coming down 0.18%, or $1.18. Still, any day when gains are made is a good day, and you can bet that Apple is hoping this upward trend continues as we head toward October 23.
The iPad Mini should align Apple to directly compete with the extremely popular Nexus 7 and Kindle Fire, provided the rumors we've been hearing are true. If Apple hits the nail on the head with the iPad Mini, then you can bet investors will reward the company with another surge in stock price. Apple better be careful though, because if the supply of iPad Minis can't keep up with consumer demand, it may find itself in a similar situation once again.