Apple Discounts MacBook Pro-Compatible LG 5K And 4K Displays By 25%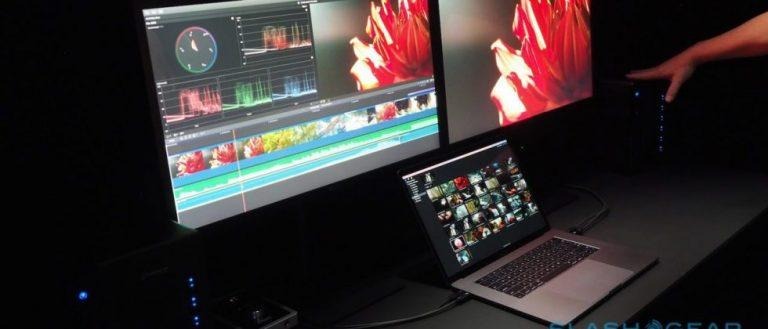 On Friday, Apple made a surprise move by cutting the prices of USB-C and Thunderbolt 3 accessories and adapters in order to address the growing outcry over the new MacBook Pro's lack of legacy-compatible ports. Turns out, the company has another gift for early adopters of its latest laptops: a big discount on LG's new UltraFine 5K and 4K displays that were announced alongside the MacBook Pros.
So, how much of a discount? A whopping 25% to be exact. The LG UltraFine 5K Display is now priced at $974, a $325 reduction off the original $1,300. The UltraFine 4K Display, on the other hand, is now $524, a $175 price cut from the original $700.
A 5K display for under $1,000, and a 4K model for just over $500 make for some very attractive gifts this holiday season. But potential buyers should be aware this discount is being labeled as a "Special Pricing" promotion by Apple. Like the discounts on USB-C adapters and accessories, these reduced monitor prices will only be available until December 31st, 2016.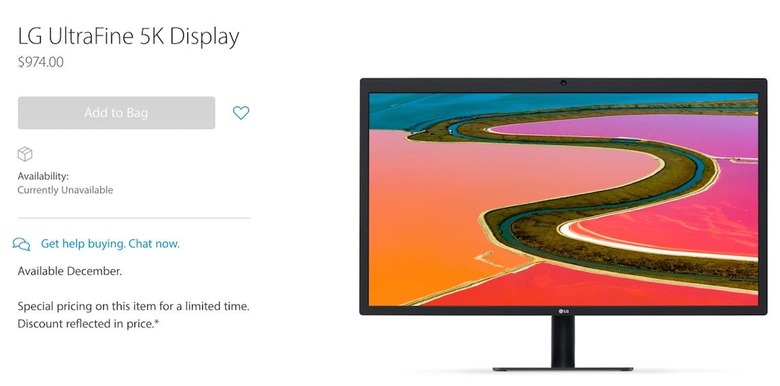 Each of the displays were made in cooperation with Apple and designed specifically to work best with the new MacBook Pros. For those looking to use external displays with their new laptops, LG's new monitors are probably the best choice at this point, as it appears that Apple is done producing its own external displays.
The UltraFine 5K Display, which measures 27 inches, is now listed on Apple's website at the discounted price, but won't be available to order until sometime in December. The 21.5-inch 4K monitor is available to order at the discounted price, and is expected to begin shipping in the next 5 to 6 weeks. Both connect to the MacBook Pro over Thunderbolt 3, and offer built-in USB-C ports, charging capabilities, and support for P3 wide color gamut.