Apple counting on Trump tax reform to bring foreign cash home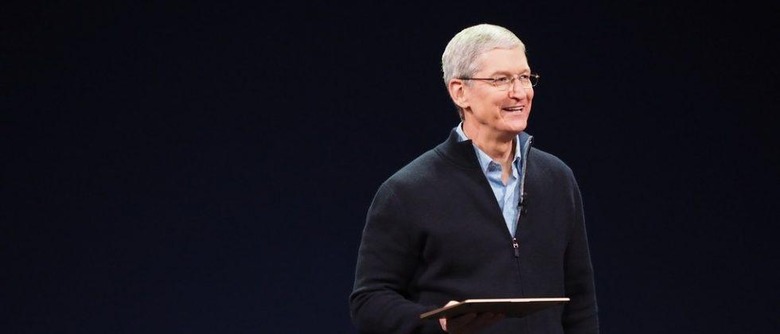 Apple ended Q1 2017 with $246 billion in cash, the vast majority of which is outside of the US, with CEO Tim Cook "optimistic" that tax reform will allow that to be brought back this year. The news came as part of Apple's record three-month period ending December 31 2016, with "blockbuster" iPhone sales and average selling price of each handset being $695. However, a growing amount of Apple's cash is locked up abroad.
Indeed, of that $246bn, a total of $8.5bn was added sequentially in the most recent financial quarter. 94-percent of that cash – and marketable securities – is outside of the US. Asked whether he saw that changing any time soon, Tim Cook suggested that the Trump administration may very well have a significant impact on the tax situation.
"I am optimistic, given what I'm hearing, that there would be some sort of tax reform this year," Cook said on the Apple financial call today. "There do seem to be people in both parties who would favor repatriation of that, and I think that would be good for the country and good for Apple."
However, he would not be drawn on specifics as to what the company might do with that cash were it to bring it back to the US. "What we'd do with it," he said, "let us wait and see."
President Trump has not only been vocal in his criticism of companies selling products in the US that are made abroad, but of the tax policies in the US. While Apple – and other companies – have claimed to want to repatriate money made abroad to the US, they also want more favorable taxes to minimize how much of that cash it must cough up to the government. Under the Obama administration, US companies were subject to a 35-percent corporate tax rate on income raised anywhere in the world.
While they were eligible for tax credits for any payments they might have made to foreign governments, the difference between those foreign and US rates was demanded if they attempted to bring it back into the country. Cook has insisted on several occasions that it's past time for the US to undergo "comprehensive" tax reform. Doing so, the CEO has argued, would allow more to be invested into the United States.
Apple took $78.4bn in Q1 2017, with iPhone remaining the largest single contributing segment to its coffers. 69-percent of revenues in the quarter were down to Apple's smartphone, with Cook saying that while the upgrade rate was similar to last year, the switcher rate – of users from rival devices, predominantly Android phones – rose considerably.