Apple Confirms iOS 5 / iPhone 4S Battery Issues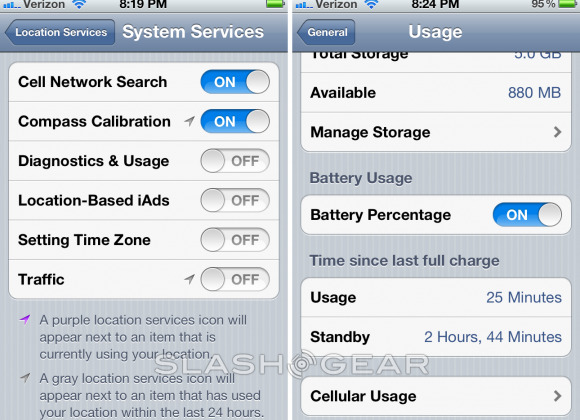 Since early after iOS 5 was released several weeks ago for iPhone, users have complained of battery issues, and today it's become officially confirmed by an Apple representative that not only are there several bugs, they're working to fix them all up in a single patch to be released soon. We've addressed this concern ourselves this past week and have confirmed that just a single switch in the settings panel alleviates much of the concern. What Apple has apparently spoken to The Loop today is that they'll be sending out a bug fix inside a few weeks.
The fix that we've found is to simply flip the Setting Time Zone switch and you should see instant results. As for what Apple has noted, the following was sent out to Jim Darlymple earlier today:
"A small number of customers have reported lower than expected battery life on iOS 5 devices. We have found a few bugs that are affecting battery life and we will release a software update to address those in a few weeks." – Apple Representative
Have a peek at the fix from earlier, let us know how that goes, and otherwise wait for the big bug update to be coming inside a few weeks. Aside from the bug(s) found here, the iPhone 4S and the rest of the iOS 5-laden devices appear to have quite good battery life. Have a peek at our original iPhone 4S review for more information on Apple's newest smartphone.
[via The Loop]