Apple blames software not design for Chicago store's ice problem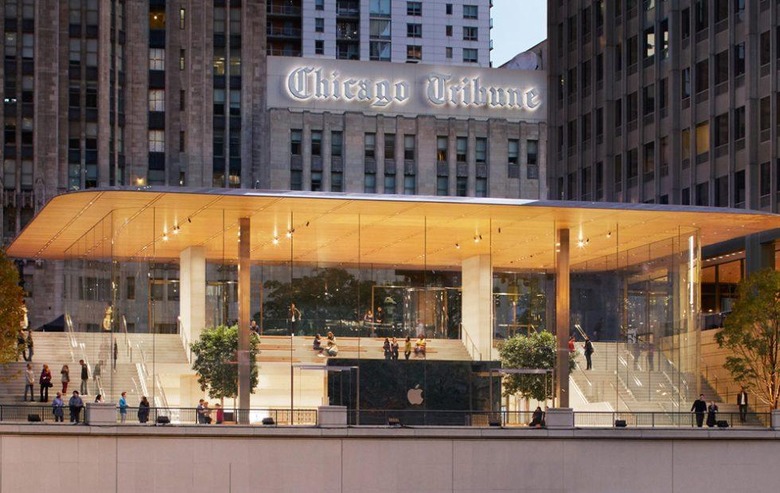 Poorly tuned software, not questionable architecture, was to blame for the embarrassing icicle issue at Apple's striking Chicago store, the company has insisted. The Michigan Avenue store, which opened in late October 2017, initially wowed with its Foster + Partners design. By the time the harsh winter weather reached it, however, some of the gloss had been lost.
Norman Foster's apparently wafer-thin, carbon-fiber flat roof, with its curved edges, found itself with some new, festive decor. Icicles began forming around the edges of the roof, forcing Apple to close off some of the areas around the building lest people be struck by falling ice or snow. Local commentators didn't miss the opportunity to criticize the California company of misjudging the sort of conditions the Apple Store would have to face.
According to Apple, however, the problem has been fixed – and it only took some software tweaking. Spokesperson Nick Leahy countered reports of the design of the building being at fault, the Chicago Tribune reports, insisting that Foster + Partners had indeed considered harsh winter weather. The problem was, Leahy said, the technology put in place to deal with it hadn't been tuned properly.
"The roof has a warming system that's built into it," the Apple spokesperson explained. "It needed some fine-tuning and it got re-programmed today. It's hopefully a temporary problem."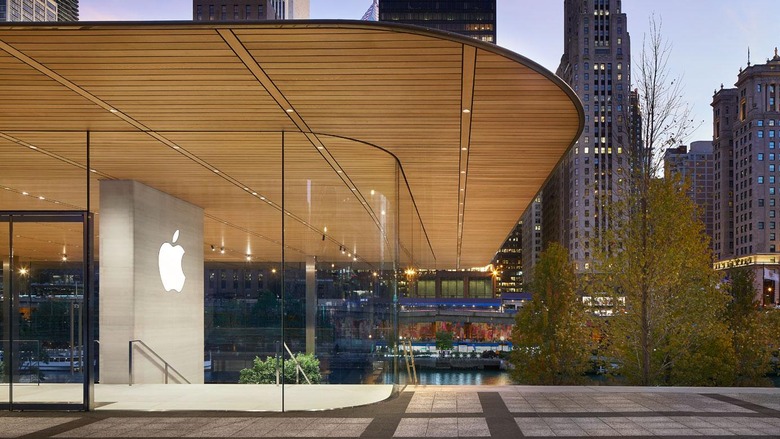 The system is fairly clever in the lengths it goes to for visual purity. Rather than cluttering the edges of the roof with guttering, central drainage channels are built into the internal supports. Heating elements are intended to prevent snow and ice from forming on the flat surface, with the water draining away discreetly.
It's a design conceit we've seen Apple and its architects of choice use at the new Apple Park campus in Cupertino, CA. Opened to press for the first time at the iPhone X event in September last year, the launch was held in the new Steve Jobs Theater which also has expansive glass walls, a flat roof, and no obvious drainage. There, rain is meant to flow down through gullies integrated into the narrow roof supports.
Apple's attention to detail is legendary, as is its fastidious and near-obsessional need to "sweat the small stuff" – its buildings are no less under the microscope than its products. Jony Ive, the company's chief designer, has just returned to his regular role after taking two years out to lead Apple Park's completion. There, he was responsible for everything from the design of the door handles to how simple the company could make the emergency signage while still complying with safety regulations.