Apple Arcade launches early for some iOS 13 beta testers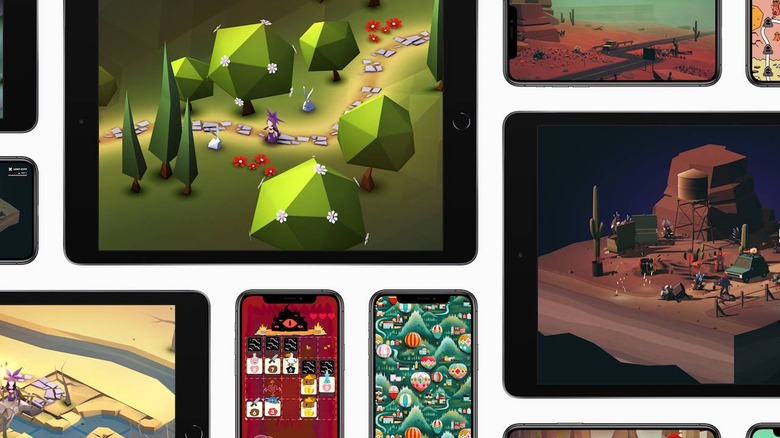 Apple Arcade, the company's subscription gaming service, has gone live unexpectedly early for some, days ahead of its promised launch on September 19. Announced earlier this year, Apple Arcade includes more than 100 titles for devices like iPhone, iPad, and Apple TV, for a fixed monthly fee.
That, we found out last week at Apple's iPhone event, turned out to be just $4.99 per month. The company also showed off some of the exclusive titles we could expect, which include games like Frogger, Shinsekai: Into the Depths, and Sayonara Wild Hearts.
Games across a wide variety of categories will be included, all of which will be ad-free. While Apple has been talking more today about other titles that will be part of Apple Arcade, what we weren't expecting to see was an early launch of the service. That's just what seems to have happened, however, with some users of the iOS 13 Beta already discovering they can access Arcade.
If you've got access, you'll find it in the App Store on your device. There, there's an Arcade tab: tap that, and if you're lucky it'll say "Try it free."
That launches a month's free trial of Apple Arcade. Games need to be individually downloaded, and can be played on iPhone, iPad, iPod Touch, Apple TV, and Mac. While there's plenty of variety – from puzzles through to first-person battles – the promise is that there won't be any in-app purchases to trip up young players.
Apple hasn't commented on the early availability of Apple Arcade, but letting in iOS 13 Beta testers seems like a good way to get some early exposure to the new service. If you're not already signed up to the Beta, you can still do that now, though you may want to wait until later in the week. After all, Apple plans to release iOS 13 in full on September 19, at which point the final software will be ready.