Apple Arcade Price, Launch Date, Exclusive Games Revealed
Apple has remained mostly silent on Apple Arcade since the subscription service was revealed earlier this year, but at today's iPhone reveal event, new details actually kicked off the show. Not only did Apple finally give us a release date and pricing details for Apple Arcade, but it also previewed some of the games that will be available as exclusives on the service.
The first name Apple dropped today was Konami, which is bringing a new Frogger game to Apple Arcade. Dubbed Frogger in Toy Town, this doesn't really seem like the traditional Frogger experience. Instead of dodging traffic as you hop across a road, you'll be dodging things like falling building blocks and even babies wearing shades.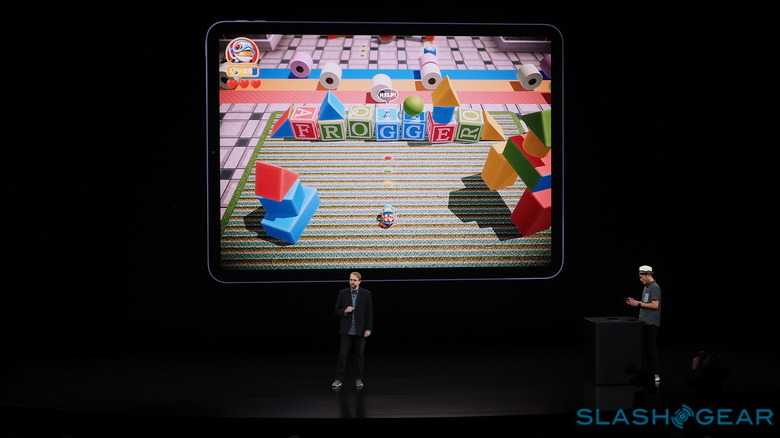 The announcement of Frogger in Toy Town was followed by the reveal of Capcom's Shinsekai: Into the Depths. Those who hate water levels in side-scrollers may want to give Shinsekai a wide berth, as it's an underwater adventure game. You'll need to track your depth, oxygen, and health as you explore some creepy underwater environments, using your thruster to get around and your weapon to defend yourself against the horrors of the deep.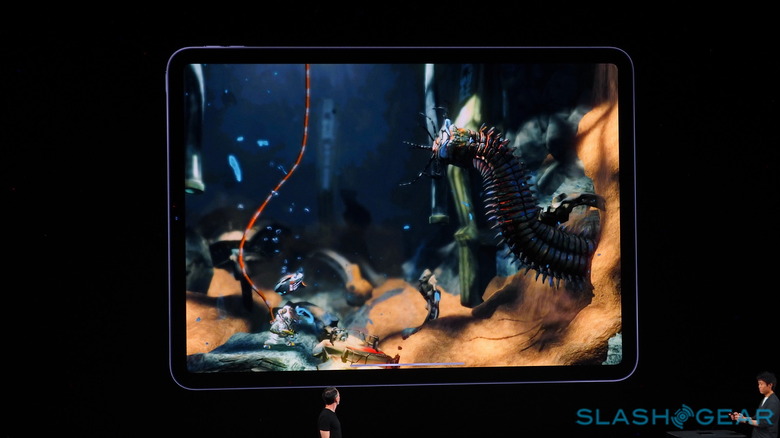 The final Apple Arcade exclusive that was revealed today is a title called Sayonara Wild Hearts from Annapurna Interactive. Easily the most stylish game of the trio that was revealed today, Sayonara Wild Hearts seems to have roots in both racing and rhythm games.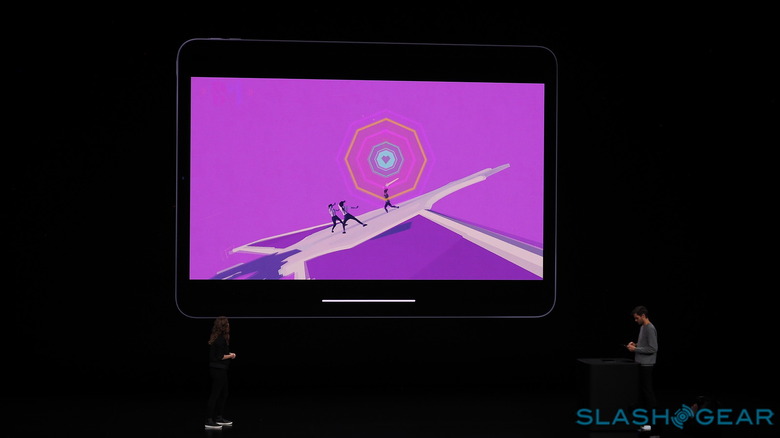 Apple says that it will have more than 100 titles ready to go on launch day, which is right around the corner. Apple Arcade officially launches on September 19th and costs $4.99 per month with a one-month free trial to start. That's family plan pricing, so everyone on your family plan gets to tap into Apple Arcade for $5 per month. We'll keep an eye out for more details, so stay tuned for that.