Apple announces iPhone 5 as fastest selling phone in history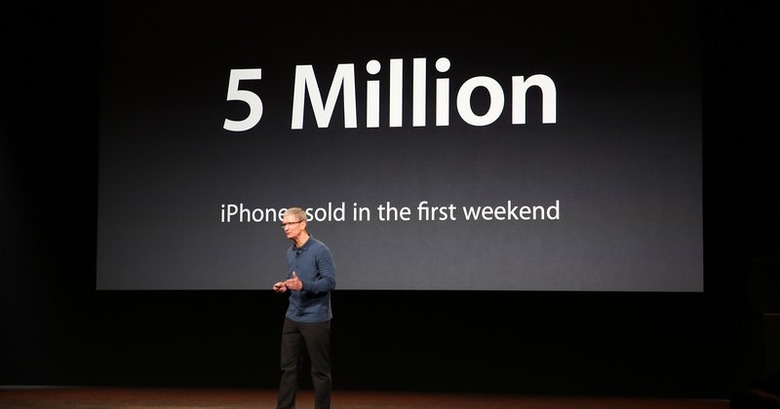 Apple's event has just kicked off this morning where we're expecting tons of exciting news. From the iPad mini, an improved iMac mini, and tons more. While they've just got started and we're patiently awaiting the good news, they are taking time to share some notes on the iPhone 5. Stating it was the fastest selling phone in history.
While these numbers aren't unknown, and we've heard plenty already regarding numbers, it's nice to hear it right from Apple's own Tim Cook. Confirming that they sold over 5 million iPhone 5's just on the opening weekend. Selling out faster than any iPhone to date, and being the fastest selling phone in history.
We've been watching the numbers, and reported on these numbers back in September, and you can read more about their 23 iPhone 5 sales a second. Pretty impressive numbers right?
The folks from Apple followed that up with a neat video showing some of the massive excitement, crowds, and families that lined up around the world to get the latest and greatest from Cupertino. Below are a few photos from Apple's video showing the excitement of launch day. In case you somehow missed it, check out our iPhone 5 Review. Stay tuned right here for all the news coming soon about the iPad mini and more.