Apple AirPower charging pad may finally be launching soon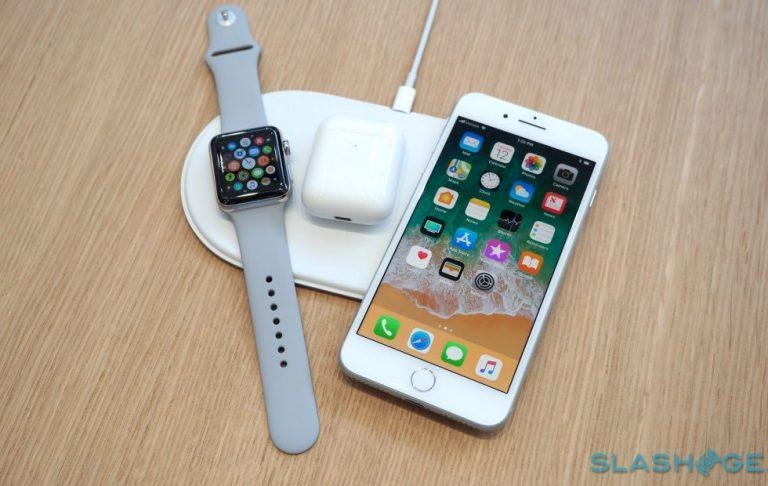 If you've been wondering where Apple's AirPower charging accessory is, you're far from the only one. The wireless charging pad was announced alongside the iPhone 8 and iPhone X way back in 2017, and while Apple told us then that it would be released sometime in 2018, here we are in 2019 still waiting for an update. The latest news is far from an official confirmation that AirPower will be shipping soon, however it is the most credible rumor about the device we've heard in some time.
The Twitter account ChargerLAB, based in Hong Kong, reports that Apple has begun the manufacturing process for the AirPower mat, meaning a release date may not be far away. The site says this information comes from a "credible source" within the supply chain, so take this news with a grain of salt, etc.
Breaking: AirPower is finally coming. We just learned from credible source in supply chain that the manufacture Luxshare Precision has already started producing Apple AirPower wireless charging pad. Luxshare Precision is also the maker of Apple AirPods and USB-C cables. pic.twitter.com/UqgWIAh3sx

— ChargerLAB (@chargerlab) January 12, 2019
However, there are a few additional details from ChargerLAB that seem to back up their claim. They include a screenshot of a conversation from the WeChat messaging app that, when translated, indicate the source believes AirPower will be shipping soon. The tweet also says that manufacturer Luxshare Precision has already started production on the wireless charging pad.
As part of the Wireless Power Consortium backing the Qi standard, Luxshare already manufactures Apple's AirPods, and has been said to be a supplier for the AirPower mat as far back as 2017. There were also reports last year that Pegatron would also be producing AirPower, and shortly after their first tweet, ChargerLAB followed up with a source saying that Pegatron would begin manufacturing on January 21st.
Apple AirPower: Another source claims Pegatron is set to start mass produce AirPower at Jan 21. Pegatron is also an Apple OEM in Asia. The company employee says AirPower has total three layers of coils in 8-7-7 configuration from bottom to top. pic.twitter.com/xsboO47PGR

— ChargerLAB (@chargerlab) January 12, 2019
It's believed that the main reason AirPower has been delayed so long is because of numerous technical difficulties. The AirPower mat is said to be able to wirelessly charge the iPhone 8 and iPhone X or newer, the Apple Watch, AirPod headphones and their wireless charging case — handling multiple devices at once. Unfortunately Apple was held up by complex problems with overheating, interference, and charging efficiency.
Last fall there were reports that Apple was now aiming for a first quarter 2019 release for AirPower, with sources including reputable Apple analyst Ming-Chi Kuo. It's still a big question is this latest rumor is accurate, but it's looking more and more like Apple is gearing up to finally release its wireless charging pad.