Apple AirPower is still MIA: This might be why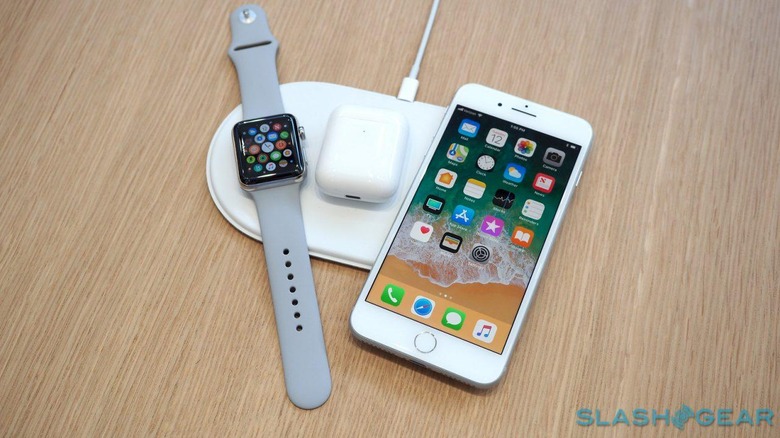 Apple's iPhone reveal event on September 12 played out mostly like we were expecting it to. Apple executives took the stage to debut a new Apple Watch and three new iPhones that all carry iPhone X branding, just as the rumors we heard in the weeks leading up to the event suggested they would. There was one product that notably missing from Apple's event, however: AirPower.
AirPower was revealed alongside the original iPhone X in 2017, and at the time, it sounded like a very ambitious product. Apple presented AirPower as a charging mat that could wirelessly charge your iPhone, Apple Watch, and AirPods at the same time, but in the year since it was first announced, we haven't heard much about it. Today, we might be learning why.
John Gruber and Sonny Dickson have both detailed the roadblocks Apple has come up against in creating the AirPower mat. Over the weekend, Gruber said via Daring Fireball that he's heard from multiple sources that AirPower's multi-coil design is running too hot. Dickson corroborates Gruber's claim on his own website, but he goes a little more in depth, noting that it isn't only heat problems holding AirPower back from shelves.
While heat management is a big concern, there are also problems with communication between AirPower and the devices placed on it. In addition, that multi-coil design opens the door to interference issues that affect charging efficiency, and the design of AirPower's circuits is proving to be a complex challenge as well.
In short, it sounds like there are a number of different issues still facing AirPower, and neither Gruber nor Dickson seem to think that we'll see the charging mat release any time soon. Dickson's sources suggest that the AirPower mat we saw in 2017 could even be scrapped entirely and the name applied to a new product that might be announced next year. As always, take these reports with a grain of salt, but if they're accurate, then we probably still have a while to wait until something with AirPower branding is released.