Apple 1 Motherboard reaches $300k+ at auction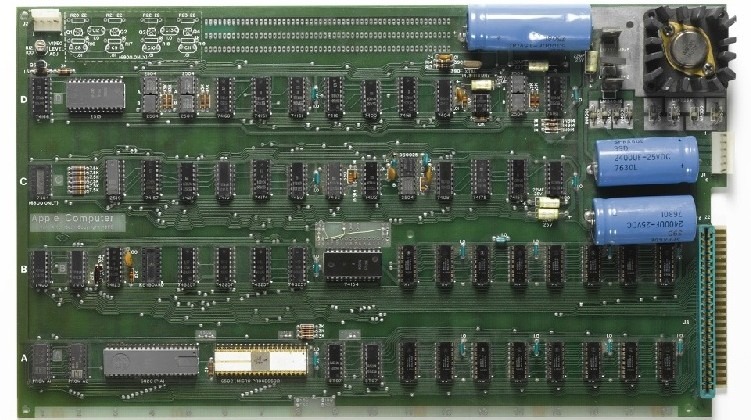 One of the relatively few remaining Apple 1 Motherboards left intact on the market has reached a massive $374,500 USD in auction this week. This auction took the original 1976 conglomeration of components and set it up at Sotheby's where it was originally expected to sell for a price between $120,000-$180,000 USD. This auction was joined by an hand-written note from Steve Jobs which captured a thought written by the tech legend back when he worked for Atari.
The big auction here included a circuit board containing A-D rows as well as columns 1-18, a full board working with a a MOS Technologies 6502 microprocessor and labeled MCS 6502 3776. This set of parts included a video terminal and keyboard interface as well, these sitting near 8K bytes of RAM distributed amongst 16-pin 4K memory chips. You've got the original cassette board connector, low-profile sockets, breadboard, heatsink, and a lovely set of original manuals as well.
This whole auction was described as having "a bit of wear and tear" but were touted as being a supremely rare item nonetheless:
"An exceptionally rare, working example with original Apple cassette interface, operation manuals and a rare BASIC Users' Manual. It is thought that fewer than 50 Apple I Computers survive, with only six known to be in working conditions." – Sotheby's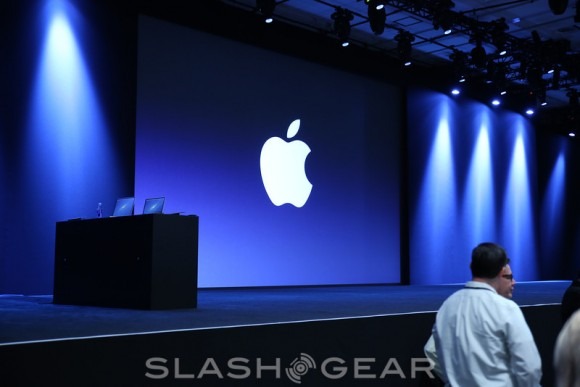 Above: WWDC 2012 where Apple revealed their newest computer series, including the MacBook Pro with Retina display.
The most recent example of an auction containing an Apple 1 was back in November of 2010 where the hardware sold for $213,600 USD. The Apple 1 was only known to have been sold to one distributor, that being Paul Terrell – he selling the one run of 50 devices at his Byte Shop chain of computer stores in the USA. This set of 50 came as pre-assembled kits where otherwise Steve Jobs and Steve Wozniak would sell their Apple computers as DIY sets.
Have a peek below at a set of recent Apple announcements from WWDC to see how far Apple has come from back when an Apple 1 cost right around $500 USD.
[via PCMag]