AOL Reader beta released (though it's still half-baked)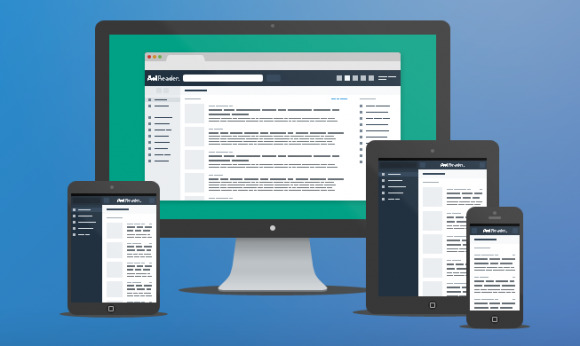 AOL Reader, the company's attempt to step into the fast-arriving gap left by Google Reader's demise, has launched in beta, though the service still lacks key features like mobile apps and search. Part of the rush of Google Reader alternatives, AOL Reader offers a relatively minimalist layout and simple tagging and staring, similar in fact to what you might be familiar with from the outgoing Google service.
As you might expect, AOL tries to make transitioning from Google (or, indeed, any other RSS aggregator) as straightforward as possible. You'll need your OPML file – which Reader allows you to export – while sign-ups are either via an AOL account or, alternatively, via Facebook, Google, or Twitter credentials.
A few different interfaces are on offer – including a headline list or full stories in a two-column pane view – or you can see articles as a series of cards. There's optional infinite-scrolling, too, in addition to user-defined tagging of articles.
However, this is definitely a beta, and there are several features still missing from AOL's service. For instance, at launch there are no native iOS or Android apps, and there's also no support for search or notifications of new articles.
Ironically, there's also no way to export your feeds via OPML, and nor can individual articles be shared, either within AOL Reader or with other users. The company says all of that, along with third-party service integration, is in the pipeline.
Those third-parties needn't wait for AOL to pull its finger out, though. The company has released an AOL Reader API for hooking the service into other products; it's free while Reader is in beta.
AOL isn't the only company working on an aggregator. Facebook is believed to be developing its own, socially-enabled alternative, more akin to Flipboard though, while Digg detailed its Reader last week. Feedly also has ambitions to jump into Google's footprints.
Google Reader itself shuts down in a week's time.