Feedly Cloud arrives bringing standalone Google Reader replacement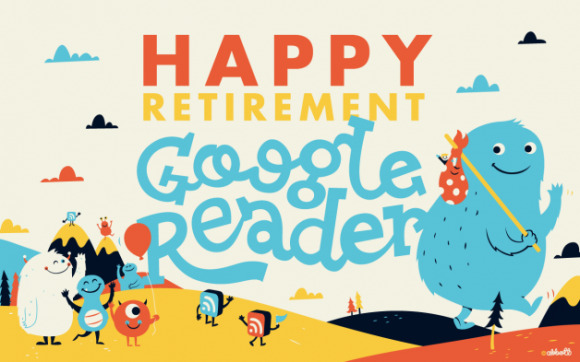 Up until now, Feedly was merely just an extension of Google Reader, rather than a dedicated web app. However, with the introduction of Feedly Cloud, the service is now completely standalone, and users will be able to easily merge their Google Reader data to Feedly and completely forget about Google Reader while they're at it.
Beforehand, Feedly just merely synced with Google Reader, meaning that Feedly relied on Google's API in order to function. However, Feedly is now independent, offering its own platform and API, and Feedly Cloud is the new infrastructure powering it all, along with a new web interface that also releases today for all users.
As you may already know, Google Reader is shutting down on July 1, which is just a few days away, so developers are scrambling to come up with solutions for replacements, while avid RSS users are scrambling to find a worthy alternative. Many users have caught refuge in Feedly, and the company says that they've now reached 12 million users, mostly thanks to the Google Reader shutdown.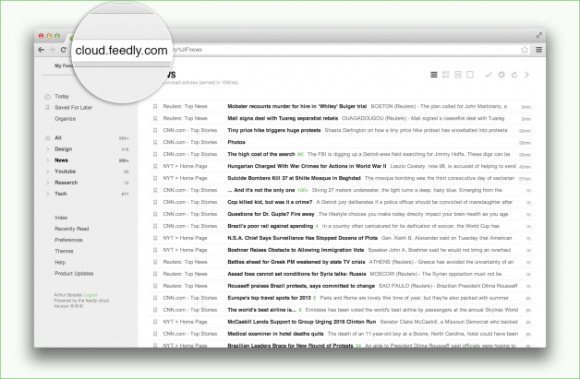 Feedly's new API will allow the service to be integrated with a variety of other online services, such as IFTTT, Press, and gReader, and we're guessing even more services will connect with Feedly in the future.
Personally, I like Feedly, but its heavily image-based user interface can sometimes be a bit distracting when I need to power through large chunks of articles that I need to get through. Plus, it's been a little buggy for me lately. Hopefully it's a little better with today's updates. It's a great Google Reader alternative for most users (as witnessed by the service's tripling of users since the Google Reader shutdown), so Feedly is definitely going in the right direction.
SOURCE: Feedly Blog