Angry Birds LEGO sets to see release alongside movie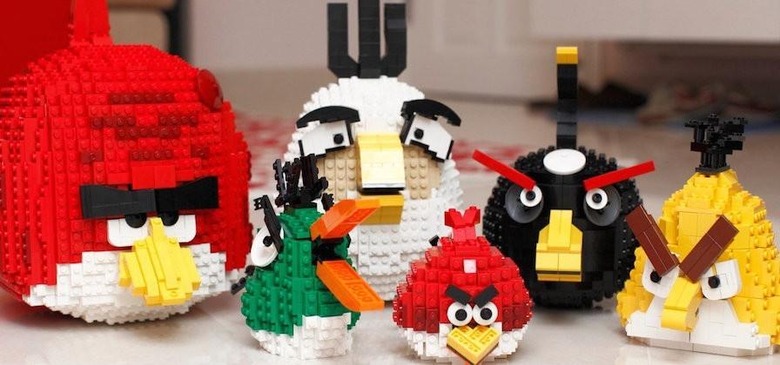 If the news that an Angry Birds movie was being made was enough to make you groan, get ready to feel that way all over again. The company behind the bird-flinging property, Rovio Entertainment, has just announced it's partnering with LEGO to release a set of toys next year. The movie, to be distributed by Sony Pictures Entertainment, is scheduled to hit theaters in spring 2016, with the Angry Birds LEGO sets hitting shelves around the same time (fan creations are pictured above, not the official sets).
Rovio has admitted that it's hoping new LEGO toys will revitalize sales of Angry Birds merchandise. The last few years have seen the company's revenues in a downward spiral, a pretty sure sign that the global craze over the franchise has ended. But Rovio still hopes that the release of a movie can prove Angry Birds still has staying power against rival mobile games and franchises that have surpassed it.
Finland-based Rovio began purely as a mobile game developer, with the explosive success of Angry Birds, they quickly expanded into other media and licensing deals, resulting in everything from Angry birds toys to apparel. The company has tried to move away from relying on a single franchise, releasing a number of other mobile games, but none have found success.
LEGO, meanwhile, has been partnering with just about every popular movie and video game franchise there is lately, from Star Wars to Batman to Jurassic Park, releasing both toys and games. Interestingly enough, Star Wars is the common factor between Angry Birds and LEGO, with there being more than a few Star Wars-based plastic brick models, and the Star Wars-themed Angry Birds games were some of the most popular. Maybe we'll eventually see Star Wars Angry Birds LEGO sets down the line?
SOURCE Wall Street Journal