LEGO Star Wars Death Star Final Duel revealed in full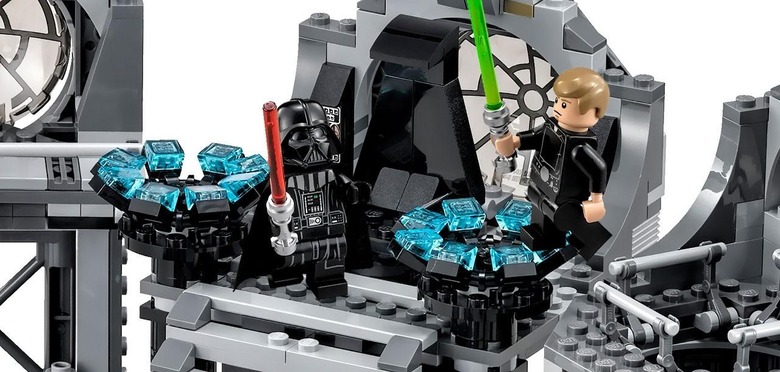 To celebrate May the 4th, aka Star Wars Day, LEGO has revealed their next Star Wars themed set – Death Star Final Duel. This is the same set you may have seen shown at Toy Fair earlier this year as photographed by intrepid toy-goers – today we get to see it up close and personal. Of particular interest in this set is the fact that, for the first time in a LEGO Minifigure, Darth Vader's helmet comes in two parts. There's a life support collar below his head and a removable mask/helmet above.
This set contains a fabulous 724 pieces and portrays the final duel between Luke Skywalker and Darth Vader. The emperor is here as well, as are a couple of the Emperor's Royal Guards.
The full set can be seen below.
Have a tap and see it as close as you dare.
Inside this set you'll find the set "Palpatine's Arrest" reflected. Some of the same sliding door elements are here, as is the character himself, of course. A much darker version of himself, but Palpatine nonetheless.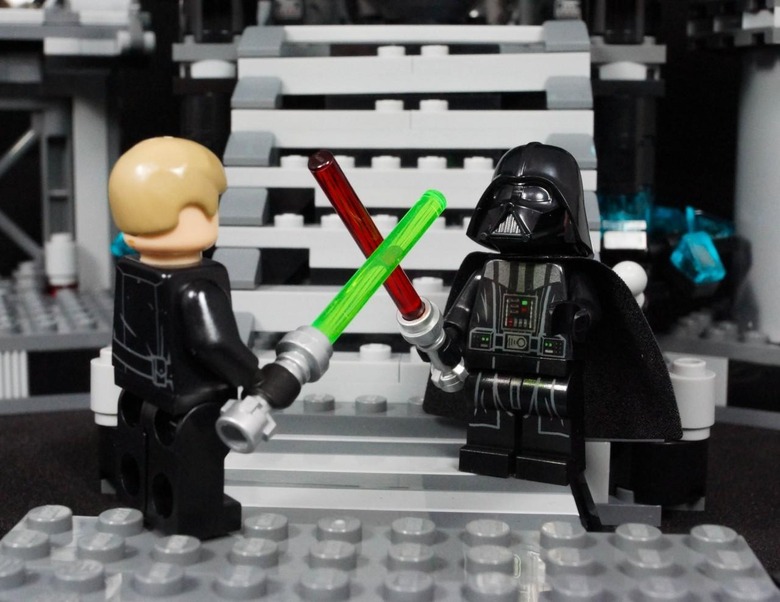 This is the most accurate iteration of the Emperor's Throne Room yet depicted, complete with breakaway elements to make real the full final battle, Force Pushes and all.
Above you'll see Darth Vader in his newest form. Behold the majesty of a removable top portion of helmet, and a smiling Anakin Skywalker underneath.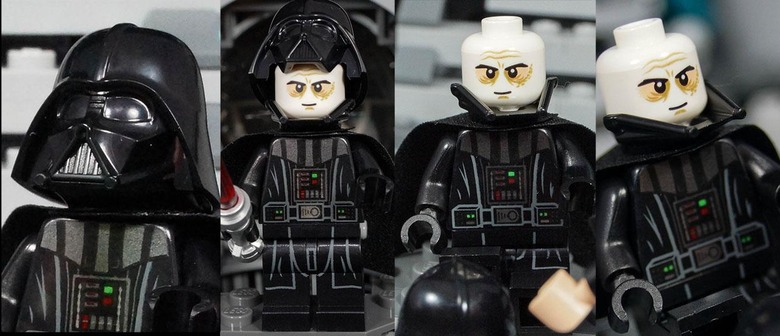 This set will be available in stores come this June 2015.
The LEGO Store will have this set starting on the 1st of June, 2015, and it'll cost $79.99 USD.