LEGO Jurassic World Game Release Date Drops Aside New Trailer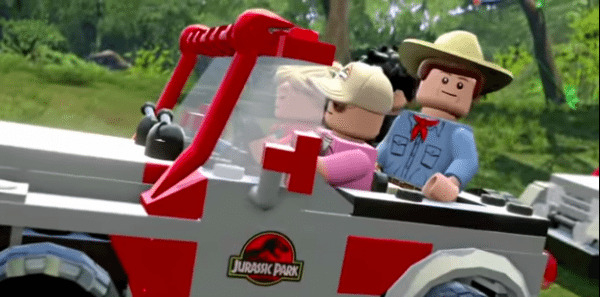 Earlier this year, we detailed the upcoming LEGO Jurassic World video game. As the movie itself nears, we've finally gotten information on when we'll be able to get the game itself: June 12. Alongside the announcement comes another trailer, as well, giving a further look at the game which we've previously seen in past trailers. As we previously heard, the LEGO Jurassic World video game will be based on all four movies in the franchise, including the new one that will be in theaters next month.
The new trailer gives us some new looks at the game, including some new dinosaurs (in the game) that we didn't see in the previous one. The same humor we've all come to know and love in LEGO games is still there, and we get a couple new looks at that, as well.
The video game will be based on all of the four movies, including Jurassic Park, The Lost World: Jurassic Park, and Jurassic Park III. Check out the Jurassic World trailer to get an idea of what to expect.
The game will be coming for the Xbox One, the Xbox 360, PlayStation 3 and PlayStation 4, and PC, as well as versions for the more mobile consoles like the Vita and 3DS, as well as the Wii U. Check out the timeline below for more LEGO news!
SOURCE: Kotaku