Andy Rubin plans Gmail model for AI-teaching dashcam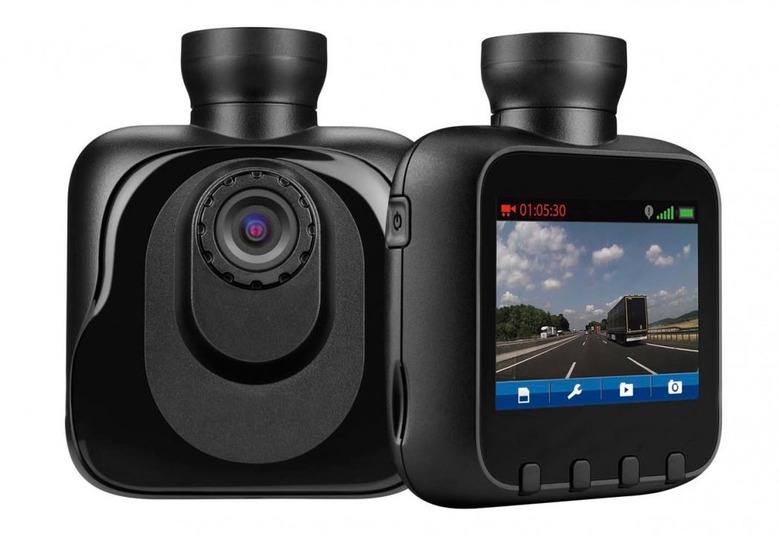 Android creator and former Google exec Andy Rubin wants to give you a dashboard camera, but you have to agree to help him build an Artificial Intelligence in return. Speculation about the serial inventor's current project have escalated in the months since he left Google and established Playground, a collaborative incubator for next-generation technologies, and now Rubin is giving a hint of what's to come.
Although a dashcam might not seem like a typically Rubin-style moonshot, it's exactly how he plans to distribute it as well as capitalize on the data it collects that makes the project intriguing.
Speaking to Wired, Rubin confirmed that he and the group at the Playground intend to give the unnamed dashcam away. In return, however, users will be expected to feed the data the car camera records into Playground's cloud.
One possible use for that data is building a visual map of the world, in real-time, by using every car equipped with the hardware as a roving probe. It's an early step in Rubin's scheme to put sensors into as many places as possible, and then use the gush of information they generate to teach an evolving AI.
While a dashcam obviously takes photos and record video, the diet of data fed to that burgeoning intelligence needn't just be visual. Rubin also envisages location, sounds, weather, and other criteria to be just as important in the hunt to make a computer that can think in the same was as a human might.
Reports in December 2015 suggested Rubin's schemes could be even more ambitious than dashcam hardware, with claims that he was developing a new smartphone. Specific details about the supposed project were in short supply, however, with Rubin and his team said to be still early in the process of building the expertise required.
While he declined to comment on the phone chatter, it's not hard to see a sensor-packed handset being of particular interest in the AI scheme.
Turning users into hunter-gatherers of data isn't especially new, and indeed projects that repurpose the car to do so are already in the wild. Mapillary is hoping to create an open-source Google Street View alternative by collating photography from everyday travelers, for instance, while HERE – recently acquired by a consortium made up of Audi, BMW, and Mercedes-Benz – uses location feedback from app users' smartphones to figure out changes in cartography, traffic conditions, and even pave the way to self-healing maps for autonomous vehicles.
Meanwhile, the concept of a service being given "free" in return for granting a third-party access to your data won't come as much of a surprise to anybody with a Gmail account.
When exactly Rubin's dashcam might launch is unclear, as are the exact specifications and what users can expect from the hardware.
SOURCE Wired